Monthly Roundup

---
Here's a quick run-through of all the latest and interesting updates from the High Court's section.
Go ahead and check out the September Updates below.
---
Allahabad High Court
---
Cow Slaughter Act
Is Magistrate empowered to pass order for disposal of property under CrPC when vehicle is seized under U.P. Prevention of Cow Slaughter Act? All HC examines
Dr Yogendra Kumar Srivastava, J., held that the Magistrate is denuded of his power to pass any order under Sections 451, 452 and 457 CrPC for release of a vehicle seized for alleged violation of provisions of the U.P. Prevention of Cow Slaughter Act.
---
Andhra Pradesh High Court
---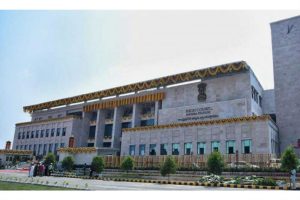 GST
Can Commissioner of Central Tax GST Commissionerate withhold the SVLDRS Discharge certificate for transition of disputes credits to GST?
Availing of transitional credit by the petitioner under the GST Act on the Cenvat credit for GTA and C&F Agency services under the Central Excise Act is a subsequent and separate transaction from the declaration made by him under the Scheme and the adjudication of such claim cannot be said to be barred in law or without jurisdiction.
Maintenance
Daughter turning major, will not be entitled to maintenance from father? Andhra Pradesh HC explains the law
While explaining the law on whether father is obligated to provide maintenance to his daughter irrespective of the fact that she has turned major,Joymalya Bagchi, J., refused to interfere with the decision of lower court.
Minimum Wages
Whether Minimum Wages Act, 1948 will be applicable to a 'Math'? In what circumstances can State be permitted to interfere? AP HC explains
Temple and Math are both religious institutions, but the purposes for which they are established and the manner in which they function are clearly specified in Section 2(17) of  A.P. Charitable and Hindu Religious Institutions & Endowments Act, 1987 Act.
---
Bombay High Court
---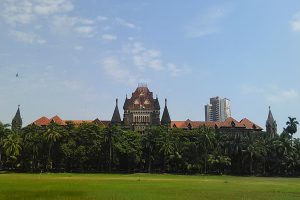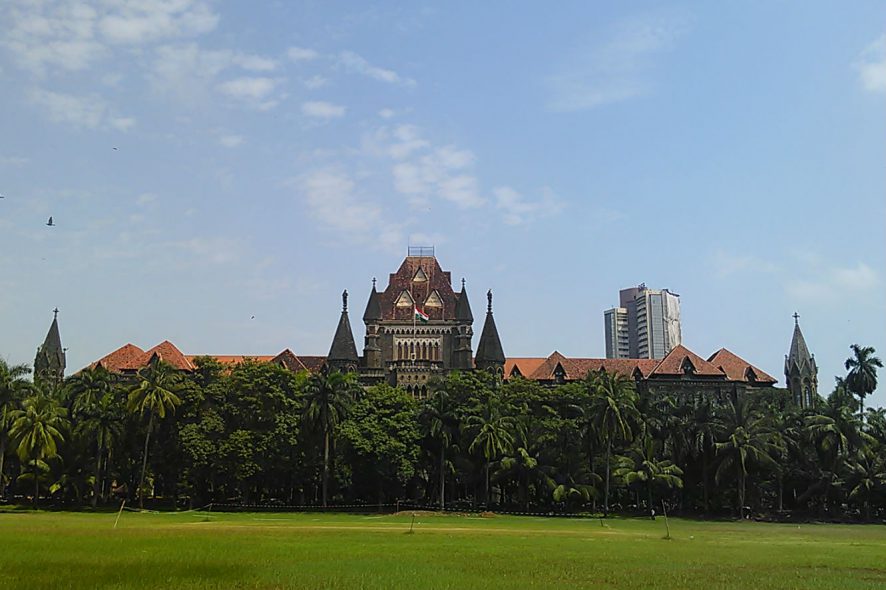 Right of Inheritance
Widow's right of inheritance after re-marriage: Will mother of deceased be fully entitled to claim dues of deceased son or does wife who re-marries will also have share? Bom HC delves to answer
Addressing a matter pertaining to the widow's right of inheritance on the property of the deceased husband,S.M. Modak, J., observed that,
Both wife and mother will have an equal share in light of Section 24 of the Hindu Succession Act, which was in existence at the time of the dispute.
Supply of Water
Two hours, Twice a month, water supply – Even after 75 years of independence, Bom HC addresses request for regular water supply || State Govt. depriving people of their fundamental right
State Government by providing water to its citizens only twice a month, and that too for a mere two hours, is not only depriving its people of their fundamental right, but in doing so is inviting criticism and tarnishing its image, especially when such is the scenario after 75 years of independence.
Rehabilitation
Negligent approach of Govt & a cascading effect: Mere right of rehabilitation will be equivalent to right of ownership? Detailed report on how slum dwellers encroached public land and claimed their right
"It is not new that valuable Government land on account of the negligent approach of the officers in charge by not protecting such lands from encroachment have stood extinguished from the Government's holding, causing a serious cascading effect."
Misery of Parents
"Daughters are daughters forever and sons are sons till they are married": Bom HC orders son to vacate flat of 90 yrs old parents
Noting the misery of parents aged 90 years,G.S. Kulkarni, J., observed that,
 "Daughters are daughters forever and sons are sons till they are married" albeit there would surely be exemplary exceptions.
Sexual Harassment
Fear of stigma, not being believed and being blamed: 17-year-old girl leaving a note to her mother explaining ill deeds of her uncle who sexually harassed her, ended her life | Bom HC delves to know what happened
Unfortunately, we have not been able to create an atmosphere in the Society where parents, teachers and adults in company of the child can identify signs of abuse and make sure children received care and protection.
Rape on False Promise of Marriage
'Astrological Incompatibility' as reason to refuse marriage: Bom HC refuses to discharge man accused of rape on false promise of marriage
While noting a case of false promise to marry Sandeep K. Shinde, J., refused to allow application wherein a man claimed the reason of astrological incompatibility valid for refusing marriage.
Contractual Employees
To exercise rights, can contractual employees approach a permanent employer? Bom HC verdict determines
Contractual employees are engaged through contractors, their service conditions are governed by the contracts between them, hence in case of any grievance, they shall approach the contractor and not a principal employer.
Conviction under Section 304 Part I Penal Code, 1860
"Necessary to read mind of offender and not consider offence devoid of emotions": Bom HC acquits accused of offence under S. 302 IPC rather convicts under S. 304 Part I IPC
Convicting a person under Section 304 Part I of Penal Code, 1860 Division Bench of Sadhana S. Jadhav and Sarang V. Kotwal, JJ., held that,
On finding that there was no hope that his beloved wife would return to matrimonial abode, accused got enraged an lost self-control and assaulted his wife with whatever available just nearby.
Cheating
Tendency of guaranteeing decision to come in favour of one party or other, amounts to maligning a particular Judge and at large, institution itself by giving an impression that justice can be bought
It is not uncommon feature that when the matter is pending before the particular Court, the parties indulge into transaction under the guise of 'settlement' and sometimes it so happens, even without the knowledge of counsel on record, who may prefer to argue the case on its merit. This tendency of guaranteeing the decision to come in favour of one party or the other, amounts to maligning a particular Judge and at large, the institution itself by giving an impression that justice can be bought and the Prosecutors and Judges can be sold.
POSH Judgments
POSH Judgments and Order to be delivered only in Chambers or in-camera, media disclosure forbidden: G.S. Patel, J. issues detailed guidelines
While addressing an issue revolving around the Sexual Harassment of Women at the Workplace (Prevention, Prohibition and Redressal) Act, 2013 and  Sexual Harassment of Women at the Workplace (Prevention, Prohibition and Redressal) Rules, 2013,  G.S. Patel, J., laid down guidelines with an endeavour to anonymize the identities of the parties.
---
Calcutta High Court
---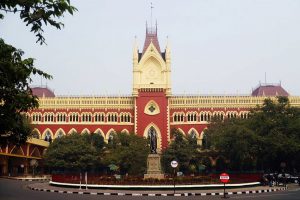 Bengal Post Poll Violence
Retired Chief Justice of Calcutta HC Manjula Chellur to monitor SIT in the Poll violence cases
The Full Bench of Rajesh Bindal, ACJ and I.P. Mukerji, Harish Tandon, Soumen Sen and Subrata Talukdar, JJ., in furtherance to the order passed on 19-08-2021 which had directed the constitution of SIT to monitor the investigation of specific categories of cases monitored by a retired Hon'ble Supreme Court Judge, appointed a retired Chief Justice of a High Court stating non-availability of a retired
Illegal Allotment of Plot
Did Sourav Ganguly play with the 'System'? Cal HC pens down its decision in illegal allotment of plot to cricketer against State's land allotment policy
"It is a fact that Sourav Ganguly has brought laurels for the country in Cricket. But when it comes to law, our Constitutional Scheme is that all are equal and no one can claim to be exclusive, above the law and seek benefits from the State, especially when question arises for allotment of plots for commercial venues."
Domestic Violence Act
Is it proper to invoke S. 482 CrPC for quashing Magistrate's order in a proceeding under S. 12 r/w S. 23 of Domestic Violence Act on the point of maintainability? Cal HC determines
 Bibek Chaudhari, J., considered the question as to whether Section 482 CrPC is applicable in relation to an application under Section 12 of the Protection of Women from Domestic Violence Act.
---
Chhattisgarh High Court
---
No work No pay
The principle of 'No Work No Pay' would not be applicable where the rule expressly direct otherwise; Matter remitted back to consider grant of full pay and allowances
 No Work No Pay' principle has been laid down keeping in view public interest that a Government servant who does not discharge his duty is not allowed pay and arrears at the cost of public exchequer.
Extortion
When prima facie ingredients of S. 383 IPC is not made out, then the offence under S. 388 IPC cannot be made out
"…what is necessary for constituting an offence of 'extortion' is that the prosecution must prove that on account of being put in fear of injury; the victim was voluntarily delivered any particular property to the man putting him into fear. If there was no delivery of property, then the most important ingredient for constituting the offence of 'extortion' would not be available. Further, if a person voluntarily delivers any property without there being any fear of injury, an offence of 'extortion' cannot be said to have been committed."
Prevention of Corruption Act
Interdicting a criminal proceeding midcourse on ground of invalidity of the sanction order not appropriate unless failure of justice has occasioned as per S. 19(3) PC Act
"…previous sanction for prosecution is required in respect of a public servant who is employed and is not removable from his office save by or with the sanction of the State Government."
---
Delhi High Court
---
Trademark Infringement
Will the rights of a prior user override those of a subsequent user even though it had been accorded registration of its trademark? All-Inclusive Report on Trademark Infringement of 'Rajdhani'
The rights of a prior user will normally override those of the subsequent user even though it had been accorded registration of its trademark.
Properties Mortgaged to Banks
If Banks have to survive, borrowers must exist and not mere borrowers but productive borrowers: Del HC on whether borrowers have protection against arbitrary disposal of properties mortgaged to banks at low prices? [In-depth Report]
The Banks seek collaterals and security to prevent losses to themselves. It is, but reasonable, to expect the Banks such as the respondent, to also respect the right of the borrowers to maximize their profits from the sale of collaterals/securities by the banks.
 Advocates Representation in Labour Courts
Representation by Advocates before Labour Courts: Del HC reiterates there is no absolute bar
Judicial decisions on the question of consent, including implied consent, have primarily turned on the facts of each case.
Indian Army
Under Indian Army, can mere acceptance of a resignation create a vacancy for being filled up from cadet in waiting? Read what Del HC says
 "Mere acceptance of resignation may not be sufficient to consider creation of a vacancy for being filled up from the cadet in the waiting." 
Eviction Order
What are the essential ingredients that a landlord is required to show for purpose of getting an eviction order for bonafide needs? Del HC elaborates
 Jayant Nath, J., while addressing a matter noted the essential ingredients that a landlord is required to show for the purpose of getting an eviction order for bonafide needs.
Custodial Violence
Remedial action to be taken so that unscrupulous officers at Jail do not take advantage of knowledge of non-working of CCTVs & get away by doing any illegal act
Walls of prison, howsoever high they may be, the foundation of a prison is laid on the Rule of Law ensuring the rights to its inmates enshrined in the Constitution of India.
 Voluntary Retirement
Under Pension Rules, if a Government Servant seeks voluntary retirement, he must have completed service of 20 years and may serve notice of 3 months
 Government Servant at any time, after he has completed 20 years of qualifying service, may give a notice of 3 months to retire from the service.
 Testimony of Child victim
Can testimony of child victim be trustworthy? HC reiterates law on finding child witness competent
 Under Section 29 of the POCSO Act, there is also a presumption regarding the guilt of an accused. As a result, the prosecution has to lay down and prove the fundamental facts regarding the guilt of the accused but the burden of proof on the prosecution is not of 'beyond reasonable doubt'. Once the facts are proved, the onus is on the accused to lead evidence to rebut the presumption raised under Section 29 of the POCSO Act.
 Territorial Jurisdiction
Will the place mentioned on invoice decide the jurisdiction of a Court on filing of a suit against it? Del HC explains
 Section 20 clearly provides that a Court within whose local limits the cause of action, "wholly or in part", arises, would have territorial jurisdiction to try the suit.
 Settlement
Person accused under S. 307 IPC if entered into a compromise with victim, can Court quash criminal proceedings in light of settlement? Delhi HC unravels
 "…an offence under Section 307 IPC will fall under the category of heinous offence, and therefore, has to be treated as a crime against the society and not against the individual alone and the proceedings under Section 307 IPC cannot be quashed only on the ground that the parties have resolved the entire disputes amongst themselves."
 Compulsory Retirement
On what basis is an employee compulsory retired? An account of Compulsory Retired, IRS Officer | Read Del HC's opinion stressing on 'compulsory retirement, a subjective satisfaction'
 Fundamental source of compulsorily retiring an employee of the Government is derived from "Doctrine of Pleasure" which springs from Article 310 of the Constitution of India.
Arbitration
ICADR Rules regarding procedure come into play only after arbitration commences before appropriate jurisdiction of law: Del HC summarises law on seat, venue of arbitration
 While observing that the role of ICADR Rules shall come into play with regard to the procedure to be followed, only after the arbitration commences before the appropriate jurisdiction of law, Suresh Kumar Kait, J., reiterated the observation of BGS SGS SOMA JV v. NHPC, (2020) 4 SCC 234, wherein it was stated that if the arbitration agreement provides that arbitration proceedings "shall be held" at a particular venue, then that indicates arbitration proceedings would be anchored at such venue, and therefore, the choice of venue is also a choice of the seat of arbitration. 
---
 Gujarat High Court
---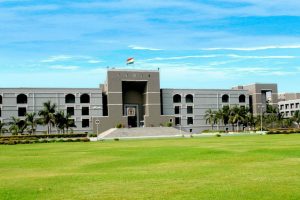 Gazettes
E-publishing of old gazettes to be done within six months; Court directs State to submit compliance report
 "…brought into notice of the Court that as far as the past or old Notifications issued earlier were concerned, such old Gazettes as prayed in prayer (b), the process was underway and the same will be over within a short period."
Detention
Detaining authority fell in error in interpreting "dangerous person"; Court allows petition against detention
 Paresh Upadhyay, J., allowed a petition which was filed against the order passed by the Commissioner of Police, Surat whereby the petitioner is detained under the Gujarat Prevention of Anti Social Activities Act, 1985.
Joint family Property
Whether permission is required to sell undivided share of minor in joint family property or not? Succinct report on Gujarat HC's decision
"…interest of the minor son is to be taken care of, while his share of joint family property is being sold."
 Compensation
Discretion not to be exercised in blanket form which may otherwise lead to improper exercise of such power and will frustrate object of grant of compensation under Railway Accidents and Untoward Incidents (Compensation) Amendment Rules, 2020
 R Mohapatra J. allowed the appeals and directed to disburse the awarded amount by liquidating the fixed deposits, if any, to the claimants on proper identification, as expeditiously as possible. 
---
 Himachal Pradesh High Court
---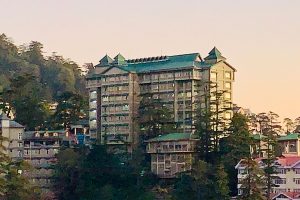 Gallantry Medal
"Dispatching the gallantry medal directly to the writ petitioner through courier amount to breach of protocol"; Such awards must be given only in ceremonial functions of Independence Day/ Republic Day
Court observed that while promoting acts of bravery and courage, gallantry awards are made for ensuring the spirit of bravery the recipients of awards must be honored in ceremonial functions of Republic Day or Independence Day. It was also observed that delay in the conferment of gallantry awards should be deprecated.
Maintenance
"Granting interim maintenance is similar to giving first aid"; Maintenance granted to wife under S. 125 CrPC; Solemnization of marriage under challenge is subject to proof
 Anoop Chitkara J. remarked, "There is neither any illegality nor the maintenance beyond the petitioner's means; as such, there are no merits in the present petition." 
---
 J&K and Ladakh High Court
---
Freedom of Press v. Breach of Peace and Defamation
J&K and Ladakh HC | Freedom of Press v. Breach of Peace and Defamation of authority; HC holds no fetters can be placed on the press by registering FIR
"No fetters can be placed on the freedom of press by registering the FIR against a reporter, who was performing his professional duty by publishing a news item on the basis of information obtained by him from an identifiable source."
Right to go Abroad
Right to go abroad to pursue studies cannot be denied only on the ground of involvement in a criminal case; HC waives conditional bail order
"The petitioner cannot be denied the right to go abroad to pursue studies only on the ground that he is involved in a criminal case. Looking to the gravity of charge and the young age of the petitioner and his quest to acquire quality education, the request made appears to be genuine."
Right to protect Property
Husband is not a stranger; has every right to protect property of his wife; HC dismisses petition challenging husband's locus standi
"…the husband of the purchaser of the property has every right to look after and protect the property of his wife"
Arbitration and Conciliation Act
Interim Award v/s Interim Order; HC clarifies prerequisites of S. 31 (6) and S. 17 (1)(ii)(e) of the Arbitration and Conciliation Act, 1996
"While passing an order under Section 17 (1)(ii)(e) of the Act of 1996, an arbitral Tribunal would be justified in considering the prima facie case, the balance of convenience and similar other factors at the time of passing such an order, while making an interim award under Section 31 (6) of the Act, the arbitral Tribunal has to be satisfied that there is an admission or acknowledgment of liability on the part of the party against which the award is proposed to be made."
Rumourous Tweet
Will a rumourous tweet make one legally liable even when one deletes it on coming to know it to be untrue? HC decides
"A perusal of the petitioner's tweet would reveal that it begins with words "JUST HEARD", meaning thereby that what was uploaded by him was just heard by him and he had no personal knowledge of the same respondents and this subsequent conduct of the petitioner also makes it ample clear that the said tweet was uploaded in a good faith without any criminal intention to generate the consequences as provided by section 505 RPC."
Appeal
Appeal filed without annexing decree sheet passes admission stage due to lapse on the part of Court Registry; Will the appeal survive? HC decides
"If the Appeal has passed through the stage of admission through oversight of the office, then, the only fair and rational course to adopt would be to adjourn the hearing of the appeal with a direction that the appellant should procure the certified copy of the decree as soon as it is supplied to him."
---
Jharkhand High Court
---
Non-Appearance of Counsel
Can a criminal case be decided ex-parte? What is the resort in cases of non-appearance of counsel of the accused? HC answers
Anubha Rawat Choudhary, J., set aside the order of conviction under Section 304A of IPC passed without hearing the accused. The Bench stated that in case of non-appearance of counsel for the accused it is the duty of the Court to appoint another counsel as amicus curiae to defend the accused.
Railway Ticket
Mere holding ticket for passenger train will not suffice purpose to declare deceased not a bonafide passenger under S. 2 (29) in a benevolent legislation like Railways Act, 1989; Contrary evidence must
"…once the ticket number has been brought on record which indicates that it was from Asansol to Madhupur, the railway ought to have brought on record any material to show that this ticket was never sold by the railway or this ticket was never issued for the express train and only on the argument, that deceased was holding ticket for passenger train will not suffice the purpose to declare the deceased not a bonafide passenger under Section 2 (29) of the Act in a benevolent legislation like Railways Act, 1989."
Protection of Fauna and Flora
"Duty of Forest Guards is to guard not only forest but also animals"; HC emphasises on need to protect fauna along with flora
Reprehending the conduct of the forest staffs, the Bench stated,
"The duty of the Forest Guards as also the Range Officers is to guard not only the forest but also the animals for which the staffing pattern to that effect has been made but even though the elephant calf reported to have died 3-4 days ago, nobody was aware about the death which suggests about the functioning of the employees/officers of the Forest Department…"
Departmental Proceedings
Conclusion of Departmental proceeding on the ground of conviction by Trial Court; will subsequent acquittal by High Court affect the outcome of departmental proceeding?
 "It is well known that the High Court while acquitting the petitioner has decided the criminal case only and the authority concerned has to consider the reinstatement of the petitioner in service while passing a reasoned order."
---
Karnataka High Court
---
Maternity Leave
Kar HC granted maternity leave to senior resident doctor employed on contract basis who was denied the same by Joint Director, ESIC Medical College & Hospital, Kalaburagi
Court observed that the Office Memorandum dated 11-01-2018 discloses that in respect of Teaching and Non-Teaching Staff they are entitled to 26 weeks of Maternity Leave, subject to the condition that such person must have rendered at least 80days of service in the past 12 months preceding the date of expected delivery, as envisaged in the Maternal Benefit (Amendment) Act, 2017.
Criminal Trial
"Chagrined and frustrated litigants should not be permitted to give vent to their frustration by cheaply invoking jurisdiction of the criminal court" Application of judicious mind sine qua non for setting criminal trial in motion
Section 503 IPC, which defines 'criminal intimidation' would direct that whoever threatens another person with any injury to his person, reputation or property by an act, he is not legally bound to do and executes certain threats, commits criminal intimidation.
Right to Life
Freezing of Bank accounts by investigating authorities would adversely affect right to life under Art. 21 of the Constitution of India
Mohammad Nawaz J. allowed the petition and defreezes the bank accounts subject to a bank guarantee.
Perjury
"Act of perjury is treated as a heinous offence in all civilized societies"; Delay in consideration of such complaints can pollute the fountain of justice
Krishna S Dixit, J., allowed the petition and set aside the impugned order highlighting the importance of perjury applications to be considered at the earliest.
Textbooks in braille
Kar HC directs State Government to provide text books in Braille for all special children (visual disabilities) positively within a period of 15 days from the date of order
A Division Bench of Satish Chandra Sharma, CJ. and Sachin Shankar Magadum J. directed the State Government to provide textbooks in Braille for all specially abled children having visual disabilities within a period of 15 days.
---
Kerala High Court
---
Mental Health
"Good Samaritans are absent"; HC issues detailed directions for handling cases of mentally ill prisoners where family/friends shows reluctance to take their custody
"The powerless, voiceless mentally ill prisoners languishing in prisons and mental health centres for years together, embroiled in legal quagmire and abandoned by family and friends. The system and the society presume them to be devoid of knowledge and feeling, thereby turning them into stone."
Criminal Antecedents
What sort of reasoning is this? HC slams Authorization Committee for rejecting Kidney donation application because the donor has criminal antecedents
"I hope, they will not reject the applications because the donor is a Hindu, Christian, Muslim, Sikh, or person in a lower caste after comparing with the religion and caste of the recipient."
Public Servants
No prosecution against public servants without prior approval of government; HC dismisses CBI's revision petition
Narayana Pisharadi, J., dismissed the revision petition filed by CBI due to its failure to obtain prior sanction of government before prosecuting public servants.
Post Poll Murder
Rejection of bail would result in protraction of trial and indefinite detention; HC grants bail to Communist Party activists in post-poll murder case
Haripal, J., granted bail to the accused involved in post poll murder case of a Muslim League member. The Bench opined,
"No doubt, the allegations against the accused are very grave. Still, so long as the final report is laid, it is not in the interest of justice, unless overwhelming reasons are made out, to keep the suspects in custody."
Violence against Doctors
"Attacks on Doctors cannot be condoned"; HC directs State to give publicity to penal consequences of such attacks and increase awareness
Finding it shocking and unbelievable that were 278 attacks against Doctors, Nurses and Healthcare Workers in the State of Kerala, the Division Bench of Devan Ramachandran and Kauser Edappagath, JJ., stated that,
"The attacks on Health Care Workers or an attempt to intimidate or threaten them, for whatever be the reason can never be condoned or tolerated."
Legitimacy of a Child
Can DNA test be conducted to determine legitimacy of a child in a divorce petition without the child being on the party array? HC answers
The illegitimacy or paternity of the child is only incidental to the claim for dissolution of marriage on the ground of adultery or infidelity. The child's presence is not necessary to adjudicate the relief claimed."
Amendment
A case of wanton negligence and callousness of petitioner; HC rejects application for amendment making inconsistent and alternative pleadings in written statement
V.G. Arun, J., held that no amendment can be allowed in written statement where it seeks to change former admissions.  The Bench stated,
"Even the most liberal approach towards amendment of written statements will not justify the approval of such an application."
Fake Lawyer
"If leniency is taken, just considering the fact that she is a young lady, it will be a shame for the whole judicial system"; HC dismisses bail application of infamous fake lawyer
"The illegal activities adopted by her that too before the court of law has to be dealt with an iron hand. If leniency is taken, just considering the fact that she is a young lady, it will be a shame for the whole Judicial system and would shake the confidence of the public in judicial system."
Sexual Assault
Priest of Temple commits penetrative sexual assault on young girl: Ker HC observes which God would accept obeisance and offerings of such Priest or make him a medium?
"We wonder which God would accept the obeisance and offerings of such. Priest or make him a medium?"
Rape Victim
Can the fact that minor rape victim attained majority and married the rapist lead to quashment of criminal proceedings? HC answers
"When it (rape) is towards a child the gravity is all the more severe and excruciating as it may even low self-esteem, self confidence and dignity of the child and that the psychic effect and impact would cause a devastating effect on the minor and result in far-reaching consequences."
Talaq
Mere use of word 'irrevocably' does not render pronouncement of talaq illegal if intention of the husband shows otherwise; HC states
"Notwithstanding the use of the word 'irrevocably' in the talaqnama, the respondent must be seen as having pronounced a talaq ahsan, that became irrevocable only on the expiry of the period of three lunar months immediately following the single pronouncement of the talaq…"
---
Madras High Court
---
Currency Notes
There are many known heroes and unsung heroes. Whether printing the photo of National Leader Netaji Subash Chandra Bose on Indian Currency is possible or not? Detailed Report
If every claim is started to be entertained, there will not be any end.
What is the use of printing images of Great Leaders, who fought for our Independence without following their principles, in currency notes?; merely because the portrait of Mahatma Gandhi is appearing in the currency, does it mean that the currency is used only for legal purposes. Whether the currency should have the portrait of a particular leader or otherwise is the policy of the Government.
Supreme Court Benches 
Madras HC on setting up Benches of Supreme Court: An Indian, from a far-flung corner, has been unable to approach great Citadel of Justice, hailed as the 'sentinel on the qui vive'
"Litigants are compelled to accept the wrong orders in view of inaccessibility to New Delhi and the exorbitant expenses towards engaging a counsel."
Bumper to Bumper Insurance Policy
Mandating coverage of bumper to bumper insurance policy: Not logistically and economically feasible? Has Madras HC modified its earlier decision? Read full report
Vaidyanathan, J., cancelled the bumper-to-bumper policy which was made mandatory by this Court's order for new vehicles for a period of 5 years.
IT Rules, 2021
'Oversight mechanism to control media by Govt. may rob media of its independence': Madras HC's prima facie observation
The Division Bench of Sanjib Banerjee, CJ and P.D. Audikesavalu, J., prima facie observed that an oversight mechanism to control the media by the government may rob the media of its independence and fourth pillar, so to say, of democracy may not at all be there. The High Court was hearing a challenge to the Information Technology (Intermediary Guidelines and Digital Media Ethics Code) Rules, 2021.
Illegal encroachment
Are Courts bound to protect the interests of the "deity" in temple? Madras HC's ruling on "Deity" in temple a "Minor"
When the trustee or the Executive Officer or the custodian of the idol, temple and its properties, leave the same in lurch, any person interested in respect of such temple or worshipping deity can certainly be clothed with an adhoc power of representation to the protect its interest.
---
Madhya Pradesh High Court
---
Flag Code
Flag Code is not "law" under Art. 13 of Constitution, but mere compendium of executive instructions; flying of National Flag between sunset and sunrise not contemptuous
S.A. Dharmadhikari, J., allowed a petition which was filed invoking inherent powers of this Court under Section 482 of the CrPC seeking quashment of FIR registered alleging offence punishable under Section 2 of the Prevention of Insults to National Honour Act, 1971.
Bail
Much to be done in the field of Forensic Sciences and its use in Administration of Justice and Legal Education; Court draws attention towards pendency of matters
Anand Pathak, J., while hearing a matter related to Section 439 CrPC for grant of bail which was his fourth application, highlighted some major issues related to advancement of Forensic Sciences and its use in Administration of Justice and Legal Education.
Transfer
Transfer of the only teacher in school stayed until State's reply; Court holds order as illegal, without application of mind and contrary to the public policy
Sanjay Dwivedi, J., decided in the matter of a petition which was filed challenging an order whereby the petitioner had been transferred from Government Middle School Sewara-Sewari to Government Middle School, Batyawada.
Elections
Parliament is empowered to frame law as regards conduct of elections but conducting elections is the sole responsibility of the Election Commission; Court dismisses PIL
The Division Bench of Mohammad Rafiq, CJ. and Vijay Kumar Shukla, J., dismissed a PIL which was filed by the Nagrik Upbhokta Margdarshak Manch with a prayer that the Election Commission of India may be directed not to conduct bye-elections of Parliamentary Constituency of Khandwa and Assembly Constituencies of Prathvipur, Jobat and Rajgarh in the State of Madhya Pradesh and direct the respondents to conduct the bye-elections only after assessing the ground situation of coronavirus in the State.
---
Meghalaya High Court
---
COVID-19 Vaccination
State not to insist on production of Aadhaar Card as the only proof of identity for vaccination
The Division Bench of Biswanath Somadder, CJ. and H.S. Thangkhiew, J. heard a PIL which was filed with two primary issues. The first issue was with regard to the mandatory vaccination which was dealt by the order dated 23-06-2021. The other issue was with regard to the method of implementation of the Government Welfare Schemes meant for the marginalized section of the society in the State of Meghalaya.
Meghalaya Resident Safety and Security Act
Constitutional validity of Meghalaya Resident Safety and Security Act, 2016 challenged; Court directs State to explain purpose of facilitation centres
The Division Bench of Biswanath Somadder, CJ. and H. S. Thangkhiew, J., dealt with a PIL which was filed challenging the constitutional validity of Meghalaya Resident Safety and Security Act (MRSSA), 2016.
---
Orissa High Court
---
POCSO Act
"India will be free when the women feel safe to walk in the streets of India in the midnight"; Conviction upheld under S. 341 IPC and S. 4 of POCSO Act
"Court observed that the act of the appellant in coming in front of the victim and her sister and catching hold of the handle of the bi-cycle to stop their movement which led them to fall on the ground…"
---
Patna High Court
---
Right to Appeal
Victim's Right to appeal; Is there a right conferred on victim to appeal for enhancement of sentence? HC answers
The Division Bench of Ashwani Kumar Singh and Arvind Srivastava, JJ., reiterated that a victim has no right to maintain an appeal under the proviso to Section 372 of the CrPC on the ground of inadequate sentence.
---
Punjab and Haryana High Court
---
NDPS Act
Huge recovery of contraband drug, failure to register FIR under NDPS Act; HC senses attempt to protect the offender by the authority; hands over the case to CBI
"This is a serious lapse and inaction on the part of the Punjab Police as well as the Drug Controller and this clearly reveals that everything is not normal with the investigation of the NDPS cases in the State of Punjab."
 Motor Vehicles Act 
Difficult to fathom Corpn. was oblivious of Statutory requirements; HC comes down heavily on Patna Municipal Corpn. for failure to get its vehicles registered under MV Act
 "It is difficult to fathom that Patna Municipal Corporation, a municipal body originally established in 1922, was oblivious of the factum of the requirement of getting 925 vehicles (Approx.) registered under the provisions of the Motor Vehicles Act, 1988."
Driving license and income tax record suggest contradictory age details; HC resolves the age controversy in an accident claim case
 Anil Kshetarpal, J., denied interfering with the decision of the Motor Accident Claims Tribunal with regard to age assessed by the Tribunal wherein two contradictory evidences were placed to prove the age of the deceased. The Bench stated,
No doubt, there is a difference between the date of birth in the driving license as well as the income-tax record of the deceased-late Sh. Ravinder Kumar, however, neither of them is a document to prove his age. 
 Proof of Age
Is Aadhaar Card a firm proof of age? HC answers while granting protection to a couple who married against wishes of family
 Amol Rattan Singh, J., directed protection to couple who were facing threats after getting married against the wishes of their family.
Illegal Migrants
Make people aware of mechanism for identification and deportation of persons suspected to be illegal migrants; HC directs Bihar government
 The Division Bench of Sanjay Karol, CJ and S. Kumar, J., asked the State government to sensitize people regarding the consequences of illegal migration, how to identify them and requirement to inform the officers concerned of the presence of illegal migrants in the State.
 Live-in Relationship
No offence by married person being in live-in; HC differs with Allahabad High Court's decision
Amol Rattan Singh, J., held that since adultery is not an offence, no offence would be committed by a married person by him/her being in live-in even when his/her divorce petition is pending before the Court.
Honour Killing
"Culpable failure to supervise investigation"; HC slams police for laxity in investigation, issues detailed directions for effective dealing of Honour Killing cases
 Arun Kumar Tyagi, J., while addressing bail application of accused in a case pertaining to Honour Killing, stated it to be a,
"Glaring example how the directions given by Supreme Court are flouted, how the necessity of protection to the couple marrying against the wishes of their family members is ignored." 
 Child Marriage
Where minor wife fails to obtain decree of nullity before attaining age of majority, the marriage becomes a valid one; HC interprets
 The Division Bench of Ritu Bahri and Arun Monga, JJ., held that in case of child marriage, the marriage is voidable not void and a petition for nullity under Section 13(2)(iv) could only be filed if she-wife had got married at the age of 15 that too only before she attains the age of 18.
---
Rajasthan High Court
---
Vaccination of Transgenders
Court directs State to abide by the guidelines framed by the Centre for vaccination of the Transgenders
The Division Bench of Sangeet Lodha and Vinit Kumar Mathur, JJ., disposed off a petition with directions which was filed seeking directions to the respondents to facilitate COVID-19 vaccination for transgenders of the State of Rajasthan.
 Law of Precedence
According to Law of Precedence, judgment passed by Coordinate Bench binding, whereas judgment of other High Court has persuasive value; transfer order once executed cannot be cancelled, altered or modified 
---
Tripura High Court
---
Bail Application
Custodial interrogation necessary to book associates to the offence; Court denies bail application of accused under S. 409, IPC
 The essential parameters for consideration of bail are the nature of offence, the punishment thereto, possibility of his tempering with the prosecution evidence in case of his release on bail, likelihood of his fleeing away from the jurisdiction of the court etc. 
Reimbursement of Medical Bills
To determine emergent and immediate exigencies, authorities concerned must be rationale; Court allows petition of reimbursement of medical bills of judicial officer and wife
Arindam Lodh, J., allowed a petition which was filed against the rejection of his application for reimbursement of medical bills by the State Finance Department and the Treasury Officer.
Live-in relationship
Constitutional Morality to override societal morality; Directs live in partners where the lady is married to another man to make representation before the Station House Officer and necessary orders may be passed
 It is well- settled that it is not in the Court's domain to intrude upon an individual's privacy. Any scrutiny or remark upon the so-called morality of an individual's relationship and blanket statements of condemnation especially in matters where it is not called into question, to begin with, would simply bolster an intrusion upon one's right to choice and condone acts of unwarranted moral policing by the society at large.
---
Uttaranchal High Court
---
State directed to ensure that land owner who donated the land for establishment of sugar mill, their future generation should not be left starving
 Lok Pal Singh, J., allowed a petition which was filed mainly seeking a writ, order or direction directing the respondents to provide employment to the petitioner in terms of the agreement executed between their forefather and sugar factory.