Supreme Court Cases (SCC) is pleased to welcome Senior Advocates Neeraj Kishan Kaul and Sidharth Luthra to its Editorial Board.
---
NEERAJ KISHAN KAUL
---
Mr Neeraj Kaul graduated from St. Stephen's College, University of Delhi and thereafter in law (LL.B.) from Campus Law Centre, University of Delhi with merit ranking in the University (1984-87) and joined the Bar at New Delhi.  He has a keen interest in Constitutional Law and  was awarded the Sukhdevi Girdhari Lal Grover Prize by University of Delhi for obtaining highest marks in Constitutional Law in the University in 1987. He continues to hold the record in the Delhi University for his aggregate score of 88% in the two Constitutional Law papers. Thereafter, he completed his Masters (LL.M.) from University of Cambridge, U.K. He was designated as a Senior Advocate by the Delhi High Court at the age of 38 years in July 2002.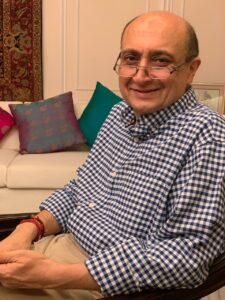 In 1998, he was appointed as Standing Counsel for the Central Government  in Delhi High Court, the Lok Sabha Secretariat in 1994, as well as the Speaker of the Lok Sabha.
He was invited by Chief Justice of Delhi High Court in August 2001, to be a part of the Indian Delegation to participate in the discussion  on "Alternative Dispute Resolution Mechanism and Management of Court Cases at the trial and the appellate court level" with the American Delegation comprising of Judges of the Supreme Court of USA, Circuit Judges of USA and Judges of  Federal District Court of USA and Director of Federal Judicial Center,  USA.
He was also appointed as Senior Counsel for Delhi High Court by the Chief Justice of Delhi High Court to appear in cases on behalf of the Delhi High Court. He was also appointed as Senior Panel Counsel for Central Government in May, 2001, and appointed as Senior Counsel for Lok Sabha Secretariat in February 2002. In 2009, he was appointed as a Judge of Delhi High Court. After a short stint he resigned for personal reasons. Later, he was appointed as the Additional Solicitor General of India, at the Supreme Court of India from 2014 to 2017.
He is amongst the most briefed counsels  in commercial matters pertaining to arbitration, company law, contractual disputes, corporate insolvency law etc., intellectual property law matters, and matters of constitutional law importance in the Supreme Court of India and High Courts across the Nation.
He has written several articles and spoken at various events. Notably he delivered an address in the 6th Palkhivala Lecture as part of the Nani Palkhivala Birth Centenary Celebrations on "Dignity in the Constitutional Context: A Judicial Overview" in 2019. He was invited by the HLS American Constitution Society and HLSC enter on the Legal profession to deliver a lecture at Harvard Law School in 2015.
Over the years he has assisted the courts as Amicus Curiae in a number of matters including cases such as
Court on its Own Motion v. Municipal Corporation of Delhi, 1998 SCC OnLine Del 503 where directions were given by the High Court of Delhi to the Union of India and other Civic Authorities for prevention and cure of Dengue;
Pratidhi v. NCT of Delhi, 2000 SCC OnLine Del 951 where the court in exercise of it's power under Article 226 has attempted to help a minor girl, who was an orphan, by directing an NGO to take care of her well being, education and maintenance.
Social Jurist v. Government of NCT of Delhi, 2002 SCC OnLine Del 1286 where court gave directions to private hospitals who had got land on concessional rates to reserve beds and give free medical treatment to poor patients.
He loves spending time with his family and travelling. He has trained a large number young lawyers in his chamber who adore him. Despite his busy schedule he participates keenly in the lives (both personal and professional) of his young colleagues and makes it a point to travel with them regularly.
---
SIDHARTH LUTHRA
---
Mr. Sidharth Luthra obtained his law degree from the University of Delhi, and an M.Phil. in Criminology from Cambridge. He was admitted to the Bar at Delhi in 1991 and designated as a Senior Advocate in 2007.  He has taught law at the University of Delhi in the academic year 1997-1998. He is a fellow of the Cambridge Commonwealth Trust Society.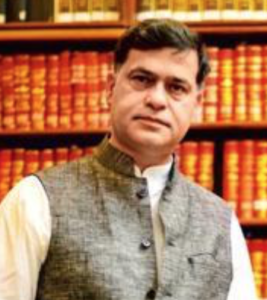 He has been subsequently conferred the Doctor of Laws (Honoris Causa) by Amity University, Noida, Uttar Pradesh, India.
He was appointed as an Additional Solicitor General for India at the Supreme Court of India in 2012 when represented the Union and State Governments in a variety of matters including those relating to fundamental rights, environment laws, electoral reform, criminal law, juvenile rights, education and policy issues.
He has acted as Government counsel to assist the Judges Inquiry Committee in regard to the investigation into the misbehaviour alleged against Justice Soumitra Sen, Judge, High Court of Calcutta under Article 217 of the Constitution of India in (second impeachment after the Indian Constitution came into force in 1950). He successfully defended a Madhya Pradesh High Court Judge, Justice S.K. Gengele in an impeachment proceeding.
He has been invited to be on the Academic Council of NLU Delhi since 2017. Since 2005, he in collaboration with Campus Law Centre Delhi and organises the K K Luthra International Moot, a criminal law moot in the memory of his late father.
He is a member of the Delhi State Legal Services Authority for the past 6 years. He is a resource person and teaches at the Delhi Judicial Academy. He is the Vice President of the Indian Criminal Justice Society.
He is a visiting Professor at National Law School Delhi & at Northumbria University at Newcastle, United Kingdom; an Honorary Professor at the Amity University, Noida, Uttar Pradesh; Honorary Adjunct Professor of Law & Distinguished Professor of Legal Practice at Jindal Global Law School of O.P. Jindal Global University at Sonipat, Haryana; Honorary Member of Advisory Board of Amtul's Public School, Nainital, Uttarakhand.
He is currently elected the President of The Oxford and Cambridge Society of India.
In Mukesh v. State (NCT of Delhi), (2017) 6 SCC 1 better known as the Delhi gang-rape (Nirbhaya's) case, Mr. Luthra appeared as Special Public Prosecutor for the State of NCT of Delhi. His major submissions were on the unimpeachable character of police investigation (put to question by the Appellants), and the absence of mitigating factors in sentencing the accused. Eventually a 5th May, 2017 a three-judge bench of the Supreme Court upheld the conviction and death penalty for the four appellants.
Besides the numerous Articles published in Books & Newspapers, he has contributed to at least three Law Commission Reports[1] as well as edited books on criminal law, biodiversity and Judicial review.
---
[1] Report 258- Prevention of Bribery of Foreign Public Officials and Officials of Public International Organisations—A Study and Proposed Amendments – August, 2015 <HERE>
Report 268- Amendments to Criminal Procedure Code, 1973 – Provisions relating to Bail – May, 2017 <HERE>
Report No. 277 – Wrongful Prosecution (Miscarriage of Justice): Legal Remedies August 2018<HERE>