Here's a short recap of what we covered under the High Court's section on the SCC Online Blog for the month of June 2021. In case, you missed out on catching up with some interesting cases, then, you have clicked on the right post to be read.
Go ahead and check out the June updates of 2021!
---
Allahabad High Court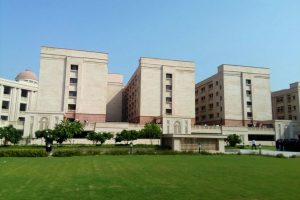 Section 138 NI Act
All HC | Can complaint under S. 138 NI Act be quashed for failure to disclose date of service of notice? Court says it is a matter of evidence
All HC | Can factum of disputed service of notice in S. 138 NI Act case be adjudicated under S. 482 CrPC? HC elaborates
Live-in Relationship
All HC | 'We are not against live-in relationship'; HC grants protection to couple of marriageable age
Dowry Death
304-B IPC and S. 113-B of Evidence Act are decisive provisions to ascertain unnatural death as dowry death: Allahabad HC explains
---
Bombay High Court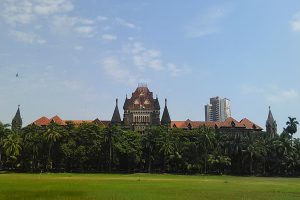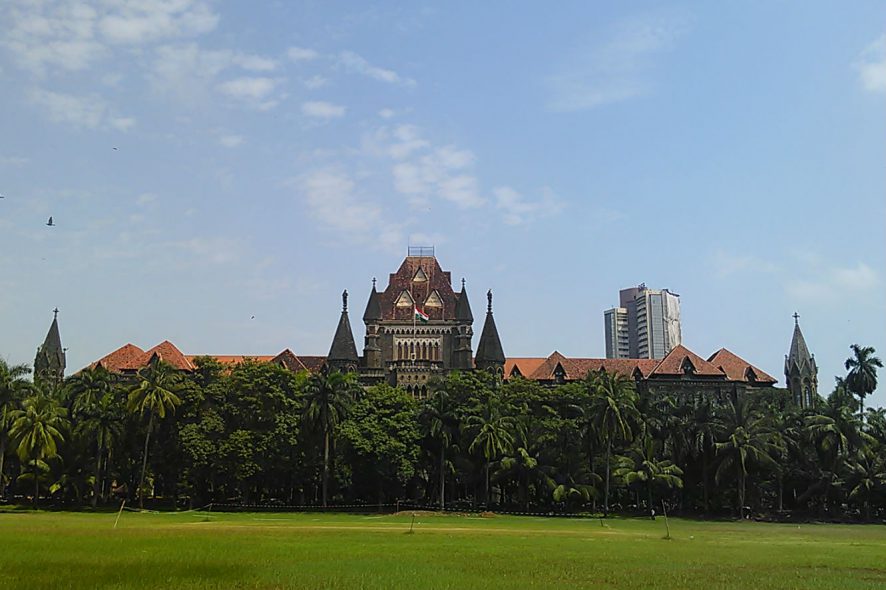 COVID-19
Bom HC | CSR, Mucormycosis and Deficit Drug Supply; HC reminds Center, "the situation is war like"
[PM Cares Ventilators] Bom HC | "Will not permit experimentation of faulty ventilators"; HC warns Union Government
Bom HC | No prohibition by Center on door-to-door vaccination; HC gives Maharashtra one week time to sanction door to door vaccination
Property Suit
Bom HC | In a property suit in which decree has been passed, can a third party's intervention application claiming his right to recovery be maintainable? Read on
Commercial Bid
Bom HC | Can possible case of cartelization be determined only after opening of commercial bid? HC answers
Matrimonial Dispute 
Bom HC | Whether HC should quash an FIR arising out of matrimonial dispute on ground of same being settled amicably? Gian Singh v. State of Punjab referred
Bail
Read why Bombay HC granted anticipatory bail to 'Constable' accused of rape and other offences | Succinct Report
Amendment of Pleadings
Bom HC | In case of an application for amendment of pleadings, what would be the principal condition that Courts need to consider? Read on
---
Calcutta High Court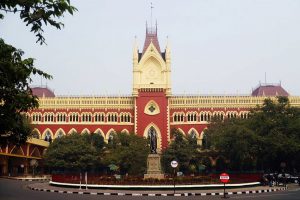 Dowry
Cal HC | Is mere demand of money, property, etc. sufficient to penalise for demanding dowry? Court answers; says gifts exchanged out of love are not dowry
COVID-19
[Mismanagement and Wastage of Medicines in Government Hospitals] Cal HC | Taxpayers money cannot be wasted; Court directs State to produce records of medicines, maintain system through IT
Bengal Post Poll Violence
Cal HC | State from very beginning had been denying everything, the way State was proceeding in matter, did not inspire confidence; NHRC constitutes committee to examine complaints
Interim Bail 
Cal HC | Interim bail to TMC leaders followed by arguments on maintainability and constitution of larger Bench
---
Chhattisgarh High Court
COVID-19
Chh HC | Mathematical precision cannot be adhered to the percentage of jab to be provided to different categories in terms of State's policy dated 9th May, 2021
Termination of Pregnancy
Chh HC | Pregnancy which is caused by rape would presume to cause grave injury to mental health of the pregnant woman; Right to make reproductive choices is a dimension of 'personal liberty'
Right to Speedy Trial
Can writ under Art. 226 Constitution of India be filed for grant of compensation under public law for infringement of fundamental right? Chh HC answers
---
Delhi High Court
Trademark Infringement
Del HC | Usage of domain names identical/deceptively similar to 'BAJAJ FINANCE' or 'BAJAJ FINSERV' would amount to infringement
Del HC | "Singh + Singh" prima facie deceptively similar to "Singh & Singh": HC grants interim relief to law firm in trademark infringement case
Passing Off
Del HC | Interim relief against passing off. Is identical placement of colours and other features in label of product being passed off enough? HC decides
Maintenance
Del HC | Can magazine covers be sufficient evidence to explain that wife who is a model can sustain herself? HC addresses while deciding a Maintenance matter
Del HC | Whether woman is party to adultery/bigamy so as to refuse relief under DV Act is a matter of trial: HC refuses to quash lower court orders
Delhi HC decides that Father's obligation to maintain a child cannot end once he/she turns 18 years of age. Read why
Arbitration
Del HC | Does non-payment of stamp duty on a commercial contract invalidates arbitration agreement? Explained
Del HC | Can sole arbitrator's appointment be disputed if he was consultant/advisor to one of the parties to dispute? Court examines
Del HC adverts to scope of judicial review of an arbitral award; Wades through bunch of pleas including violation of Part 1, CPC and insurance against breakage during transit, etc.
5G Technology
Colossal Harm by rolling out of 5G Technology: Delhi HC dismisses suit for defective plaint, filed for gaining publicity; Imposes costs of Rs 20 lakhs
Delhi Riots
Del HC | Crucial aspects of 'Terrorist Act' and Right to Protest | Everything about Asif Iqbal Bail Order
Devangana & Natasha v. State | Pivotal Findings in State against Devangana Kalita & Natasha Narwal [Succinct Report]
Infringement
Del HC | Telegram to take down infringing contents to cinematograph film 'MAADATHY' on receiving a request from Plaintiff
Section 139 NI Act
Del HC | Can mere ipse dixit and statement in defence under S. 313 CrPC rebut presumption cast under S. 139 NI Act? Read on
---
Gauhati High Court
COVID-19
Gau HC | Violence against Doctors; HC directs State to take immediate actions if any medical practitioner is manhandled or abused
Gau HC | Verify availability of separate rooms before directing home Isolation; HC directs State
Gau HC | Court directs ration be provided to struggling sex workers and their families who have been identified; further asks AIDS societies to identify the rest and give relief
---
Himachal Pradesh High Court
HP HC | Can an application for addition/ alteration of charges be made by State at the stage when the matter is fixed for arguments? Court explains
COVID-19
Decentralized opening of Primary Health Care centers into ICU hospitals with beds & oxygen facilities is of paramount importance; Himachal Pradesh HC directs State to take steps
---
Jammu and Kashmir High Court
COVID-19
J&K HC | Kins of persons dying of Covid-19 can view face and perform last rites of deceased; HC declines to handover dead bodies to the family
Bail Application
J&K HC | "Heinous offence against serving Law Officer"; HC rejects bail application of convicts who killed Dy. AG, Ajit Singh Dogra
---
Jharkhand High Court
Judicial Review
Jha HC | Jharkhand Public Service Commission is a constitutional body, but its actions and decisions are not immune from judicial review
Family Pension
Jhar HC | Is the second wife of an ex-employee entitled to family pension? Court answers in light of instant facts
Warrant of Arrest
Jhar HC | Parameters of warrant of arrest and S. 82 CrPC have not been complied as time and place has not been indicated
Parity in Pay
Jhar HC | Employees of Telco Recreation Club cannot claim parity in pay with employees of Telco Ltd.; HC quashes Labour Court's order
Writ Petition
Jhar HC | Practice of filing a writ petition Art. 226 of the Constitution of India because a person has a grievance that his FIR has not been registered by the police must be discouraged
Sexual Assault
Jhar HC | "Is the police taking side by not bringing victim in witness box?" HC comes down heavily on authorities for discrepancies in sexual assault case, warns authorities of contempt proceeding
---
Karnataka High Court
COVID-19
Kar HC | 1/3rd of beneficiaries who have completed six weeks will get second dose of COVAXIN and remaining two-third will not get it
Kar HC | Treatment of Mucormycosis including administration of Amphotericin injection is free of cost and the entire cost will be borne by the State Government in public hospitals
NLSIU | Institutions of Eminence status
Kar HC | NLSIU is free to make an application seeking declaration as 'Institutions of Eminence Deemed to be Universities' under UGC in terms of UGC Regulations, 2017
Common Charge-Sheet
Kar HC | IO filed common charge-sheet for various crimes registered in different Police Stations; Amalgamation of final reports in respect of different FIRs held to be impermissible
Medical Treatment
Kar HC | Persons with disabilities are entitled to priority in medical treatment in light of S. 25 of Rights of Persons with Disabilities Act, 2016
Right to Marry a Minor
Kar HC | Merely because second marriage is permissible in Mohammedan law it does not mean that right to marry a minor girl accrues; Bail denied inspite victim gave 'no objection'
Default Bail
Kar HC | 'Default bail' granted under S. 167 (2) CrPC in case of non-compliance of notice under S. 43-D of UAPA
All India AYUSH – Post Graduate Entrance Test
Kar HC | Students admitted to the academic year 2017-18 permitted to continue and complete their respective Post Graduate courses in Ayurveda
---
Kerala High Court
COVID-19
Ker HC | Read why HC granted pre-arrest bail to the police officer accused of manhandling a doctor
Ker HC | Homeopathy doctors can prescribe adjuvant medicine for Covid-19; HC upholds right to practice of Homeopathic practitioners
GST
Ker HC | GST on petrol and diesel; HC seeks Centre's take on inclusion of petrol and diesel under the GST regime
Mid-Day Meal
Ker HC | Dairy farm shutdown and exclusion of chicken/meat from Mid-day Meal; HC stays two controversial orders of Lakshadweep Administration
Lakshadweep Regulations
Ker HC | Draft stipulations are premature, cannot be assailed through PIL
Ker HC | Government should be eager to consider public suggestion; HC grants liberty to raise objections/suggestions even after expiry of outer time limit
Ker HC | "Protestors shall not be deprived of access to justice"; HC directs release of detained Lakshadweep protestors
Plea of Guilt
Ker HC | A monosyllabic "yes" does not amount to plea of guilty; HC issues detailed guidelines to be followed before convicting on plea of guilt
Triple Murder
Ker HC | Nature of offence ought to have cautioned the Investigating Officer to subject her to psychiatric evaluation; HC extends benefit of doubt to woman accused of triple murder
Corruption
Ker HC | Complaint cannot be entertained in corruption cases where the FIR based on the same facts has already been quashed on merit
Campaigns and Protests
Ker HC | Footpaths are not for campaigns and protests; HC asks State to explain steps taken to avoid encroachment of pedestrians' right to footpath
Cruelty
Ker HC | Malevolent intention is not essential to cruelty; HC grants divorce on the ground of cruelty for making false allegation of impotency
Scholarship
Ker HC | Can State sub-classify minority communities for extending scholarship benefits? HC holds scheme of granting 80% minority scholarship to Muslims cannot legally sustain
OBC-NCL Certificate
Rejection of candidature for belated submission of OBC-NCL certificate illegal; Kerala HC directs to reconsider candidature of woman who failed to submit certificate on time due to pregnancy
---
Madras High Court
Dissolution of Marriage
Madras HC | 12 long years of proceedings, but no appearance of wife. Assault on husband's vital body part, not denied. Can her appeal against dissolution of marriage be still accepted? Read on
Defamation
Toon Controversy | Cartoonist wanting to express anger, cannot be construed as defamation: Madras HC quashes criminal case against cartoonist, says cannot teach ethics to people
Domestic Violence Act
Proceedings under Domestic Violence Act, whether criminal or civil, will challenge to them be maintainable under Art. 227 of Constitution? Madras HC answers
LGBTQIA+
Madras HC Judge "removes Lordship's hat" for framing guidelines for proper recognition of LGBTQIA+ rights, acknowledges "gurus" for pulling him out of darkness of ignorance: Read detailed case report
Motor Accident Claim
Madras HC | In motor accident claims, can tribunal deduct certain percentage from compensation because rider had a learner's license? Court answers
Child Pornography 
Viewing 'Child Pornography' is an offence? Is there a distinction between a one-time consumer of 'child pornography' and someone who distributes and transmits it on a digital domain? Imperative Decision
Advocates
Madras HC | Is there any mechanism to take action against members of legal fraternity for their misbehaviour with officials on duty? Bar council of Tamil Nadu to respond
Significance of 'suo motu' action under S. 35 of Advocates Act | Synoptic report of Madras HC decision on power and mechanism of Bar Council to take action against erring Advocates
Contempt of Court 
Madras HC | Sons turning turtle after giving undertaking to vacate their father's premises is Contempt of Court: Read synopsis of Court's opinion
---
Madhya Pradesh High Court
Sensitivity of Judges
MP HC | Judge ought to have seen the sensitivity of the matter; Strict compliance of S. 309 of CrPC directed to Trial Courts
Bail
MP HC | Bail denied to juvenile in Rape Case; Court questions lawmakers conscience, How many more Nirbhayas' sacrifice would be required?
Advocates
MP HC | Whether Advocates who appear on behalf of agencies like CBI, ED etc. before HC and lower Courts, appointed by process of consultation with HC, in terms of S. 24(1) and 24(4) of CrPC? Court seeks clarification from State
Unlawful Detention
MP HC | Police comes up with the argument that the CCTV cameras are dysfunctional in order to cover up instances of unlawful detention; Court demands explanations
Doctors
Striking doctors have completely forgotten the solemn oath taken by them; MP HC declares strike illegal
---
Meghalaya High Court
COVID-19 Vaccination
Megh HC | Whether vaccination can at all be made mandatory and whether such mandatory action can adversely affect the right of a citizen to earn his/her livelihood? Court answers
---
Orissa High Court
Public Servant
Can writ under Art. 226 of Constitution be enforced if any duty or obligation falling upon a public servant out of a contract entered into by him as such public servant? Orissa HC discusses
Disputes Questions of Facts
Ori HC | Where disputed questions of facts are involved, a petition under Art. 226 of Constitution is not a proper remedy; Leading of evidence and examination and cross-examination of witnesses required
Affidavit
Ori HC | Is the common practice of advocate's clerk swearing an affidavit permissible in law? Is there an exception, if yes, upto what extent?
Anticipatory Bail
Ori HC | Anticipatory bail rejected due to petitioner being a journalist/influential person having political connections; Offence being economic offence, custodial interrogation demanded
Rule of Attribution
Do "rule of attribution" which is relevant to the functioning of a limited company be applied in the case of organizational structure like Railways? Orissa HC answers
Rights of a Lessee
Ori HC | Rights of a lessee in a Khasmahal land are similar to those of owner of a private land; Interest in such land is both hereditary and transferable
Promotion 
Ori HC | An officer who substantially holds a lower post merely to discharge the duties of a higher post cannot be treated as a promotion; Only eligible for a 'charge allowance'
Decongest Prisons
Decongest prisons, upgrade other State buildings to meet prison requirements; Orissa HC asks for a detailed plan from State
---
Patna High Court
Sensitization of Judicial Officers
Pat HC | Sensitize judicial officers towards Child rights; HC urges Chief Justice
Appointment of Doctors
Pat HC | "Health Department is severely deficient in terms of manpower"; HC directs State to be flexible regarding maximum age limit of 37 years in appointing doctors
COVID-19
Pat HC | We are not just fighting a pandemic; we are fighting an infodemic; HC slams Bihar government over reluctance to put credible stats of Covid deaths in public domain
---
Punjab and Haryana High Court
Live-in Relationship
P&H HC | Inaction to legitimately end matrimonial alliance from wife before entering into live-in-relationship is incongruous
Police Encounter
P&H HC | Dead body kept at home for 9 days due to rejection by family to cremate; HC directs second post-mortem in gangster Jai Pal Bhullar's alleged police encounter after SC's intervention
Legal Guardian
P&H HC | Husband is legal guardian of his minor Hindu wife; HC quashes kidnapping case against husband
Custody
P&H HC | Extra-marital affair cannot lead to conclusion that woman would not be a good mother; HC grants custody of 4-year-old to the mother
Divorce
P&H HC | 6 months wait is uncalled for; HC waives 6 months' requirement, grants divorce to couple entrapped in an irretrievably broken marriage
COVID-19
P&H HC | "Extreme technicality highly deplorable"; HC holds denial of permission to import ventilators is against interest of the patients
P&H HC | Set Uniform rates for RAT and RT-PCR tests in Punjab, Haryana and Chandigarh; HC directs States
---
Sikkim High Court
Judicial Services
Sikk HC | 'Honourable acquittal', 'acquittal giving benefit of doubt' raises and rests presumption-Difference demerits a candidate of merit |  No room for error in judicial services
---
Telangana High Court
Section 498-A IPC
Tel HC | Can cousin of a husband who was accused of offence under S. 498-A IPC be also roped in on grounds of instigating and supporting husband? Read on
---
Tripura High Court
COVID-19
Tri HC | Disproportionate distribution of vaccines in age group where there is a severe shortage, needs to be addressed by the State
---
Uttaranchal High Court
COVID-19
Utt HC | Covid 19 infection, vaccination and precautions in the prisons; Court issues directions, forms committee