On the occasion of International Women's Day, the Legal Aid and Service Clinic (LASC), BHU organised a program to pay tribute to the spirit of being a woman.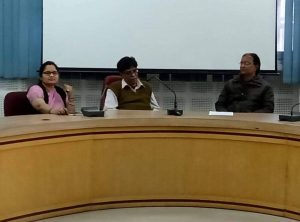 Event began with the welcome address by Prof. SK Gupta, Executive Director of the clinic. He said that the event was highly important because it provides the society an opportunity to recognise and appreciate the monumental contribution of women to our society. He said that the program would clearly convey the message that Law school, BHU is concerned about women and their rights.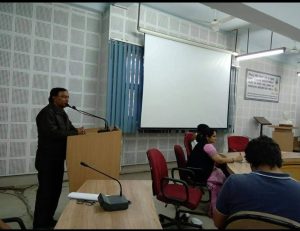 Introducing the theme Senior Prof. RK Murali spoke on the importance of mother, sister, daughter. He said that one does not become civilised until and unless one interacts with the opposite gender. One becomes a complete man when he interacts with women and when he respects them because they are sensitive, caring, emotional. He said that in this contemporary world, compassion and love is very much missing. We speak in the language of rights and rights make us independent. Duty makes us interdependent. Rights make us aggressive. Duty makes us co-operative and women's language is of duty and cooperation. He concluded with the fact that women must lead the country like they lead the family because women's perspective is mature, balanced and enriching.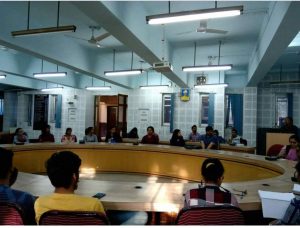 Prof. Bibha Tripathi, an expert of women rights and chief speaker of the programme, while addressing the students said that suppression of women is only because of emotions. Living in a patriarchal society, whenever a woman fights for her rights, she will not be considered as a good person. So, in life get ready to be addressed as a bad person when fighting for your own rights. She also said that 'gender equality is very important for a healthy society'. In our country, women and children are in majority but their voices are of minority. She also referred to today's google doodle quote that " never be limited by other people's limited imaginations".
Please find pictures attached with the mail.