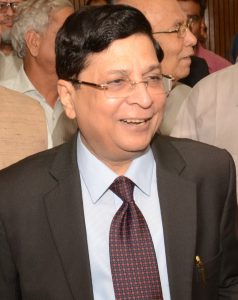 Ministry of Law and Justice has finally put rest to the speculation over the appointment of the next Chief Justice of India and has notified that Justice Dipak Misra will be the 45th Chief Justice of India after the incumbent Chief Justice, Justice JS Khehar, who is set to retire on August 28, 2017, had recommended Justice Misra's name as his successor. Justice Misra, who was born on October 03, 1953, will serve as the Chief Justice of India till October 02, 2018.
Justice Misra has been serving as a Supreme Court Judge since October 2011. He began his career as an Advocate in 1977 and practiced in Constitutional, Civil, Criminal, Revenue, Service and Sales Tax matters in the Orissa High Court and the Service Tribunal. In 1996, he was appointed as an Additional Judge of the Orissa High Court and was later transferred to the Madhya Pradesh High Court in 1997 and became a permanent Judge in December 1997. Justice Misra has also served as the Chief Justice of the Patna and Delhi High Courts before being elevated to the Supreme Court.
While we wait for Justice Misra to take oath on August 28, let's take a look at some of his notable Supreme Court judgments: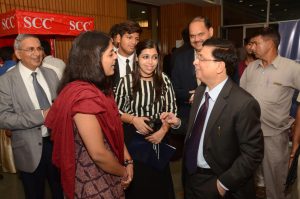 Justice Misra, who, also serves as the Executive Chairman of the National Legal Service Authority, was the brain behind the idea of establishing Nyaya Sanyog i.e. Legal Assistance Establishments in all the State Legal Services Authorities in order to facilitate easier access to information with regard to the legal services.
Justice Misra is presently hearing some very important cases like the Whatsapp data privacy issue, Sahara matter, search engine regulation matter, etc. Justice Misra was also a part of the 7-judge bench that imposed 6 months imprisonment on Justice CS Karnan for being in contempt of court. He is also a part of the 3-judge bench that will be hearing the Ayodhya matter from August 11.
Trivia: Did you know that Justice Misra will be the second person from his family to serve as the Chief Justice of India? His uncle Justice Rangnath Misra was the 21st Chief Justice of India.
_____________________________________________________
[1] Mukesh v. State, (2017) 6 SCC 1
[2] Yakub Abdul Razak memon v. State of Maharshtra, (2015) SCC Online SC 661
[3]http://www.thehindu.com/news/national/supreme-court-judge-dipak-mishra-who-handled-yakub-memon-case-receives-threat-letter/article7511506.ece, last visited on 09.08.2017
[4] Shyam Narayan Chouksey v. Union of India, (2017) 1 SCC 421
[5] Vikas Yadav v. State of UP, (2016) 9 SCC 541
[6] Subramanian Swamy v. Union of India, (2016) 7 SCC 221 
[7] Youth Bar Asso. Of India v. Union of India, (2016) 9 SCC 473