Himachal Pradesh High Court | In a case related to infringement of trademark Vivek Singh Thakur*, J., held that the applicant had prima facia made out a case of trademark infringement and passed an ad-interim injunction.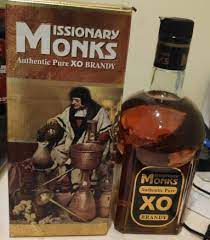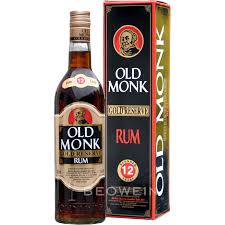 In the instant matter, the applicant is a renowned Indian company in liquor industry produces Breweries and Distilleries in various parts of the Country and own several distinctive trademarks including Old Monk' and 'Monk' which is used by the Company since 1959 and registered since 1971 and 2008 respectively. The defendant is a private company engaged in the business of manufacturing and marketing of Alcoholic Beverages with a trademark 'MISSIONARY MONKS AUTHENTIC PURE XO BRANDY'.
The applicant preferred a suit for permanent injunction against the defendant for infringement of Trademarks, passing off, unfair competition, damages, rendition of accounts etc.
The applicant contended that 'Old Monk' is an Indian-Made Foreign Liquor (IMFL) brand and is sold in unique, artistic and distinctive trade dress/shape/design/label/packaging/layout/colour scheme since many decades under the Trademark 'Old Monk'/'Monk'. The applicant further contended that the product enjoys extensive reputation and goodwill in India as well as abroad.
The applicant contended that the defendant is selling its product under the mark 'MISSIONARY MONKS AUTHENTIC PURE XO BRANDY' which is similar to 'MONK' and is attempting to create an illusion in the minds of the consumers/trade that it belongs to the applicant, which amounts to grave misinterpretation and dilutes reputation and goodwill acquired by the applicant in course of Trade. The applicant further contended that such an act of defendant is an infringement of registered Trademark as provided under S. 29(2)(b) of the Trade Marks Act, 1999.
In the light of facts and circumstances of the case, arguments advanced and authorities cited, the Court held that prima facie case is made out in favour of the applicant, and passed an order ad-interim injunction against the defendant, their promoters, assigns, relatives, successors-in-interest, licensees, franchisees, directors, representatives, servants, distributors, employees, agents, etc., restraining them from using the impugned marks 'MISSIONARY MONKS AUTHENTIC PURE XO BRANDY'.
Reasons for granting ad-interim injunction:
Defendant uses MONK in a prominent manner.
Both the competing trademarks would create confusion in the mind of the public.
The plaintiff has already filed documents showing that, injunction has already been granted against other parties from using the trademark TOLD MOM.
The other words used on the impugned Trademark of the defendant are mere descriptor.
Use of word MONK in most prominent manner shows dishonest intention on the part of the Defendant.
[Mohan Meakin Ltd. v. Accord Distillers & Brewers (P) Ltd., 2023 SCC OnLine HP 243, order dated 17-03-2023]
*Judgment by Justice Vivek Singh Thakur
---
Advocates who appeared in this case:
Mr. Bipin C. Negi (Senior Advocate), Mr Arvind Sharma and Mr. Krisna Gambhir, Counsel for the Applicant