While addressing a symposium on 'Issues Arising out of Construction Contracts: Advocacy & Evidence', former Chief Justice of India, N.V. Ramana was content with the fact that Courts are proactively encouraging the arbitration process in the country.
Justice Ramana expressed that arbitration is the most important tool to resolve disputes and we must be very progressive and give a liberal construction to the clauses thereby encouraging the arbitration process.
He added that "The new law has brought a revolutionary change in the arbitration scenario, but there are certain areas where there is still a need for clarification by the Supreme Court particularly."
Commenting on the need for technical experts in matters like construction contracts, Justice Ramana said that "For adjudicating construction contracts, we need experts. Technical experts as arbitrators focus on technicality, and the presiding arbitrator specifically deals with legal issues. Both are not mixing well because of which, the award lands with appeal under Section 34 of Arbitration and Conciliation Act, 1996. The burden is on the Court who opt for retrial of the whole issue. The presiding arbitrator must consider judicial and technical members to understand the whole issue so that the award is a sound one and there is no intervention by the High Courts. Technical and legal views need to be harmonized."
Former CJI is of the opinion that in India, the Arbitration movement must grow, and people must have faith and try to participate in this movement. It is the duty of government and public sector undertakings to respect and implement the award and try to cut short unnecessary adjournments and participate actively to take it to its logical end.
Justice Ramana concluded with remarks that "The world is looking towards India, so we must create a good environment for encouraging the Ease of Doing Business and attracting investments, encouraging people to come and do business ensuring that their investments will be protected, and a schedule must be followed."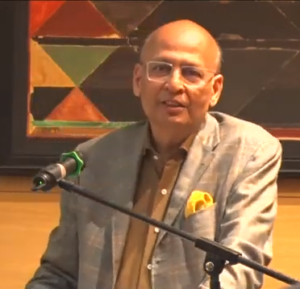 Senior Counsel Abhishek Manu Singhvi also addressed the event. While expressing his views on the special issues raised through construction contracts, Senior Advocate Singhvi advocated for the need to reform our approach at the educational level by creating specific modules in 3 & 5-year law courses about construction contracts.
He added that "The legal profession must accept that construction contracts are a subset of the general law of contract, but they raise unique sui generis special issues. It requires a special degree of expertise and experience to deal with them. The arrogance and supposed general competence of the generalist must be tempered with the realization and accompany humility in case of construction contracts and adjudication related to that."
Saraf & Partners Managing Partner Mohit Saraf also spoke at the event and expressed on the framing of issue for discussion that "Construction Contracts is the most relevant and underthought topic since we believe that contractors are low-end value chain people who are disputing merely for money and quality and nothing else to be taken seriously.
According to him, this is the first time in Indian history that $130 billion allotted by Central Government for Infrastructure through Union Budget 2023 and the entire construction department requires a lot of focus/ initiative in India.
"This is an important topic where we must think about what is there in store for us. Huge opportunity for next 20 years in India: There is a lot of opportunity, but the challenge is much more unless we start thinking about a specialized division like Construction division like Tax division with people who understand the issue."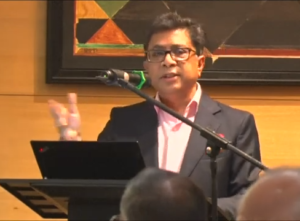 As stated by Mr. Mohit Saraf, the biggest challenge for construction contract is the enforcement of contract in India. Contractual disputes are voluminous, because of which, specialized lawyers, arbitrators and Courts are needed.