We cordially invite you for the 10th Edition of Government Law College Model United Nations Conference scheduled from 23rd to 25th March 2018, in Mumbai. Government Law College Model United Nations is one of the oldest and most prestigious MUN conferences in the country. The GLCMUN Society has b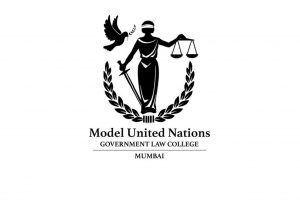 een successfully simulating one of the biggest and largest MUN conferences for the past 9 years with 250+ delegate participation from across the nation. Ranked as the 2nd Best MUN in India by Campus Diaries, the GLCMUN 2017 Conference had the privilege of hosting Mr. Saut Siringoringo, the Consul General of the Republic of Indonesia in Mumbai and Ms. Gamze Kaderoglu, Vice Consul of Turkish Consulate General in Mumbai as the Chief Guest for the Opening Ceremony. Mr. Soung Eun Kim, Consul General of the Republic of Korea in Mumbai graced the Closing Ceremony of our event which was held at the prestigious Trident, Mumbai. This year as well we have Trident, Nariman Point as our venue partners for the Closing Ceremony.
For the celebration of the 10th Edition of GLCMUN the committees simulated would be :
1. United Nations Security Council (UNSC)
Agendas-
Discuss the resolutions to the civil unrest in Burundi, working in conjunction with the African Union.
Stabilize the economic and political crisis in Venezuela.  
2. United Nations General Assembly- DISEC (UNGA-DISEC)
Agendas-
The involvement of PMSCs in matters of international security.
Controlling the proliferation of modern weapons with special emphasis on nuclear security concerns.
3. United Nations Human Rights Council (UNHRC)
Agendas-
Universal Periodic Review – Saudi Arabia, Myanmar, People's Republic of China, Turkey and United States of America.
Right to Privacy in the Digital Age.
4. United Nations Commission on Narcotics and Drugs (UNCND)
Agendas-
Legalisation of narcotics (including marijuana) for medicinal purposes.
Promoting the implementation of the United Nations Guiding Principles on Alternative Development with special focus on LDCs.
5. World Trade Organisation (WTO)
Agenda-
Enhancing functioning towards building trade capacity in developing countries in line with recommendations of the Doha Agenda.
6. All India Opposition Parties Meet (AIOPM)
Agendas-
Road map to 2019 elections with respect to forming united front in state as well as national elections.
Analyzing the social, economic and foreign policies of the Indian government under the present government.
Dates: 23rd to 25th March, 2018.
Venue: Government Law College, Mumbai.
Delegate Registration Fee: INR 2000/-
Accommodation Charges (If needed): INR 4500/-
Second Round of Delegate Applications Open
Cash Prizes: Over INR 1 Lakh
Round 2 of Delegate Applications are now open at www.glcmun.co.in.
Renowned for its unmatched hospitality, unparalleled cuisine, and a consummate level of debate in the heart of the City of Dreams; We not only promise you a conference #BetterThanTheBest
Contact Details :
Secretary General Prakhar Agrawal – +91 7737218033
USG Logistics And Administration Abhijit Bhandarkar – +91 7666076606
Government Law College Model United Nations Society
Government Law College, Mumbai
'A' Road, Churchgate
Mumbai – 400 020
Contact Number: +91-7737218033
E Mail ID: glcmun@glcmumbai.com 
Facebook: GLCMUN '18