ABOUT THE ORGANIZER
Amity Law School, Amity University Madhya Pradesh was established in 2013. Amity Law School conducts three integrated 5 years under-graduate courses, LLB (Hons) (3 Years), LL.M. (One Year) and PhD programmes in law-related subjects.
ABOUT THE MOOT
During these unprecedented times, we are keen to nourish minds that are comfortable and skilled in dealing with the differing legal systems and cultures that make up our global community.
Amity Law School is proud to announce that it is organizing the AUMP National Virtual Moot Court Competition, 2022 which is scheduled to be held from September 15-16, 2022.
Moot Court Committee, Amity Law School, Amity University Madhya Pradesh is privileged to invite you for advancing premier level arguments and to hone your research as well as argumentative skills on a National level event of Moot Court Competition which shall be judged and presided over by the Hon'ble Justices (Sitting or retired) of the Court of law, renowned Advocates in the arena of Criminal Laws and distinguished Academicians.
Having successfully organized various webinars and competitions in a row, this edition speaks of our efforts that aim at improving the whole experience by ensuring that the teams are met with a challenging problem based on contemporary and developing aspects of the law.
This Competition will be conducted virtually allowing the students to hone their advocacy skills while sitting safe at their homes. This Competition aims to provide an opportunity to the participants to develop the requisite skills for a dynamic process of Advocacy.
ELIGIBILITY
The Competition shall be open for 'bona fide' students who are pursuing an integrated 5 years or 3 years Law Program in India from an institution recognized by the Bar Council of India.
TEAM COMPOSITION
Each team shall consist of a minimum of two (2) members and maximum of three (3) members. Teams comprising of two members shall only have two (2) speakers and teams comprising of three members shall have two (2) speakers one (1) researcher.
REGISTRATION
All interested teams must register themselves on or before September 08, 2022 by diligently filling the registration Google Form. Only one form per team is to be submitted. The registration fees for this Competition is INR 1,000/- per team.
MODE OF PAYMENT
Mode of payment of the registration fees shall be via Bank Transfer or by UPI Transfer to be made on following details:
Bank: Axis Bank Limited, Kanwal Complex, Shrimant Madhav Rao Scindia Marg, City Centre, Gwalior, M.P. (IFSC Code: UTIB0000158), Pin 474002.
Account Name: Amity University Madhya Pradesh
Account Number: 911010033371991
Or
Name – Nupur Bhatt
UPI Handle – nupurbhatt046@paytm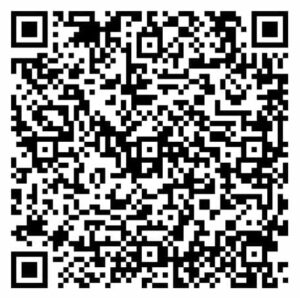 KEY DATES
| | |
| --- | --- |
| Last date of registration | September 08, 2022 |
| Last date to seek clarifications | September 06, 2022 |
| Last date Memorial Submission | September 10, 2022 |
| Date of the Competition | September 15-16, 2022 |
CONTACT INFORMATION
In case of any queries, please contact us alsmootcourtcommittee2022@gmail.com. You may also contact the following:
Prof. (Dr.) Sandeep Kulshrestha (Convener, Moot Court Committee): +91 70009 15701

Ms. Shubhangi Gupta (Assistant Professor, Amity Law School) +91 97273 83869

Ms. Eshita Mittal (Co-ordinator, Moot Court Committee): +91 89899 24648

Ms. Nupur Bhatt (Co-ordinator, Moot Court Committee): +91 91316 64340
IMPORTANT LINKS
For the Moot Proposition, click here.
For the Rules of the Competition, click here.
For the Registration Form, click here.
For updates, like our Facebook page. Do follow us on Instagram.
For more details click here: Event Description, Proposition and Rulebook