A Seminar on Concept of Regulator and the Corporate World was organised by Symbiosis Law School NOIDA on September 03, 2018. Mr. Sumit, Founding Partner, Regstreet Law Advisors delivered the Seminar.
About the Resource Person: Mr. Sumit is founding partner of Regstreet Law Advisors (formerly known as Suvan Law Advisors). He advises listed companies,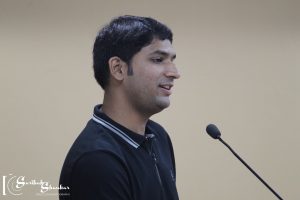 commodity and stock exchanges and other market intermediaries on regulatory issues, including on insider trading, fraud, takeover, listing requirements, governance issues etc. He also advises on fund structures and regulatory requirements for obtaining registration with the regulators such as SEBI, IBBI and IRDAI. Sumit appears before various judicial foras including representing insurance regulator IRDAI at the Securities Appellate Tribunal (SAT). He also regularly provides inputs on policy issues to the regulator as well as government, including as a committee member of industry bodies such as FICCI and CII.
Mr. Sumit has previously worked with India's securities and commodities regulator during 2007 to 2016. During his stint, he has worked with various verticals viz. Integrated Surveillance, Legal Affairs and Regulatory Policy, Commodities Derivatives and Enforcement's Litigation. At SEBI, he has been part of Chief Justice N. K. Sodhi Committee on Insider Trading, investigation team for IPO Scam (Roopalben Panchal Scam) and surveillance inquiries of Satyam Scam. He also played a key role in formulating norms for tackling frauds and unfair trade practices, disclosures in public issues, merger of Forward Markets Commission (FMC) with SEBI, and challenge to SEBI's power to seek telephone Call Data Records. He was also part of the team that formulated Guidelines for Rejection of Offer Documents, SEBI (Listing Obligations and Disclosure Requirements) Regulations, 2015 and assisted Ministry of Finance with Securities Laws (Amendment) Act, 2014.
Mr. Sumit is also an author of India's first and only comprehensive commentary book on SEBI Act, which dwelled on each provision of the Act and also projected possible future amendments. Sumit speaks on capital markets & securities laws at various academic and professional institutes including NISM, BSE, ICSI & Government Law College, Mumbai. He also regularly features as a regulatory law expert in leading financial newspapers and electronic media.