The India International Arbitration Centre ('IIAC') organized Indian Arbitration Leadership Roundtable on Saturday, 27-5-2023. The event was focused upon seeking the opinions and expertise of the leading law firms in the country. It witnessed discussion on the process of empanelment of arbitrators, the conduct of arbitration by the Centre, establishment of a User Council, etc. Various dignitaries in the legal profession shared their thoughts and suggestions for leading arbitration process through IIAC to new heights.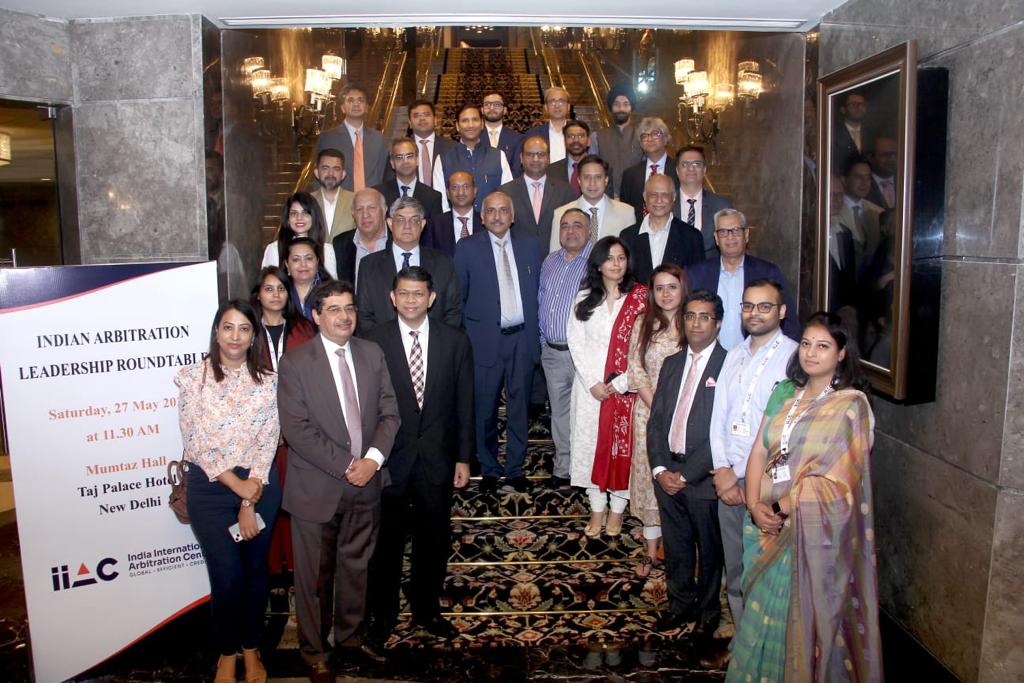 Justice Hemant Gupta at Indian Arbitration Leadership Roundtable
Justice Hemant Gupta talked about promoting Institutional Arbitration. While talking about making IIAC a success, Justice Gupta said that "Arbitration is a voluntary path, and there are people in the market to discourage an institute. There could be people discouraging our institute for being Government run, but it is time to change such perception and make the Institution a success."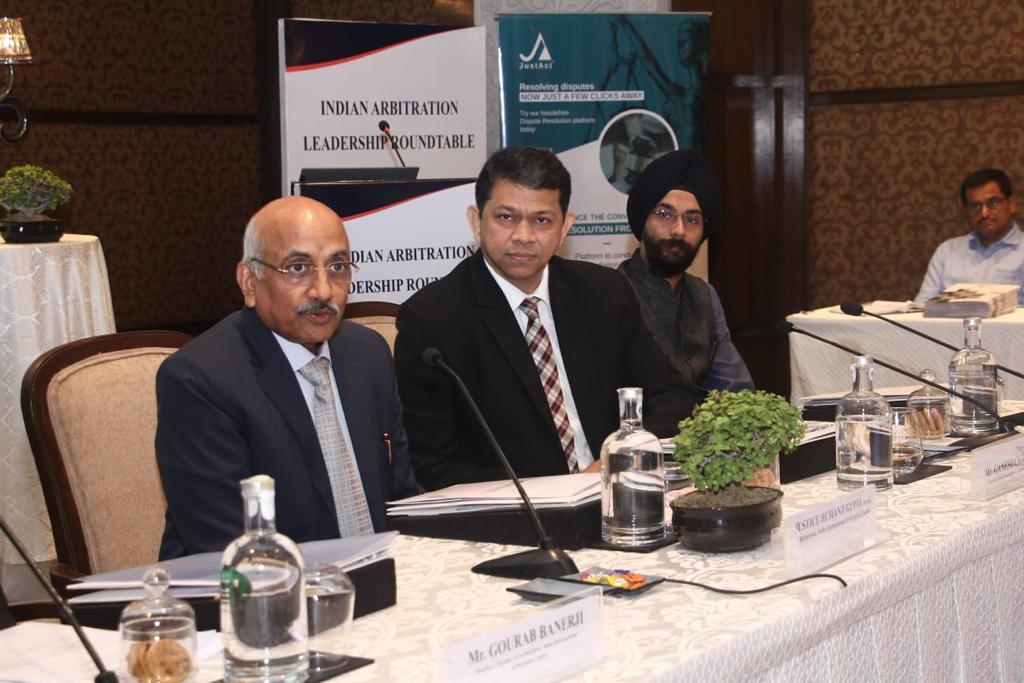 Justice Hemant on the suggestion for training arbitrators said that "We have entered into a Memorandum of Understanding ('MoU') with the Institute of Management, Rohtak for providing training to Arbitrators". Justice Hemant Gupta mentioned vacancies for Arbitrators at the India International Arbitration Centre. He also motivated arbitrators to join IIAC.
Also read – International Arbitration Centre (Criteria for Admission to the panel of arbitrators) Regulations, 2023
On the suggestion of summary proceedings in arbitration to make it cost effective, Justice Gupta suggested virtual mode of proceedings and end-to-end encrypted virtual proceedings. He also talked about the difference between Ad-hoc Arbitration and Institutional Arbitration and focused on no cap on fee in Ad hoc arbitration.
Other Eminent Speakers at the Indian Arbitration Leadership Roundtable
While introducing everyone to the institution and topic of discussion for the day, Mr Ganesh Chandru expressed that "Establishment of IIAC is to create an independent and autonomous regime for institutional arbitration in India. The IIAC Regulations provide parties with an option to nominate an arbitrator from the panel of arbitrators maintained by IIAC, or by any other arbitrator in exceptional circumstances." Mr Chandru also discussed the efficient and time bound process of Arbitration. He explained that in fast-track arbitration procedure, an arbitration award shall be made within a period of 6 months after the Arbitral Tribunal enters through reference.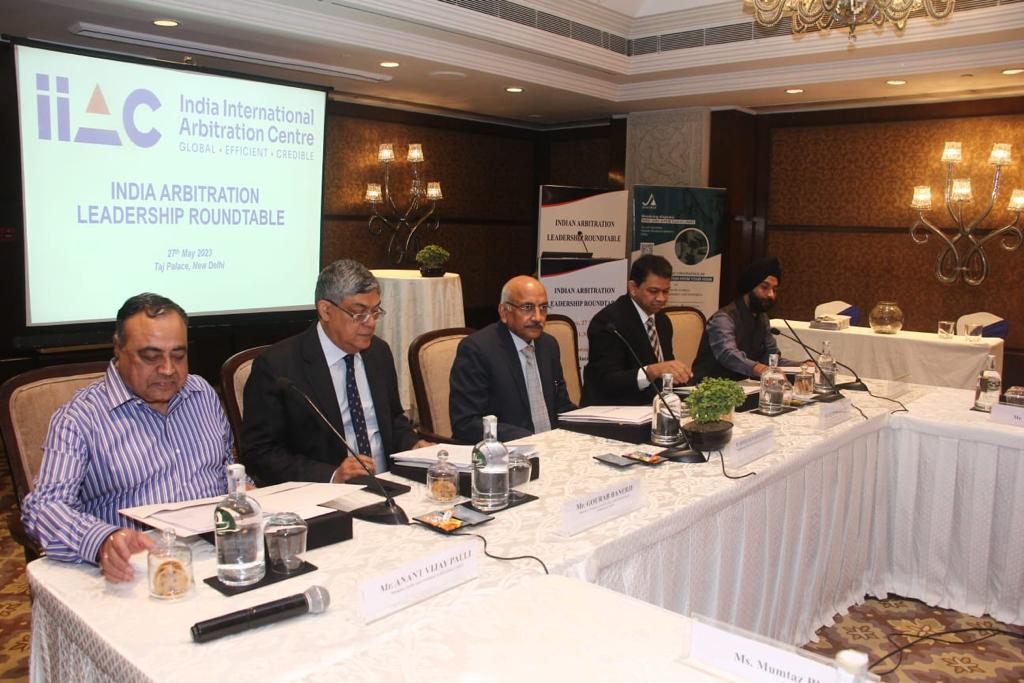 On the other hand, Mr Shashank Garg discussed the 'Users Council' and asked all the members of the Council to keep making suggestions in the growth of the IIAC.
Mr Hiroo Advani talked about fast-track arbitrations and its infrequency in other countries while suggesting changes for making fast-track arbitrations efficient. He also discussed the issues related to third-party funding prevailing in other countries, while Indian Parties face dilemma in the absence of clear Rules.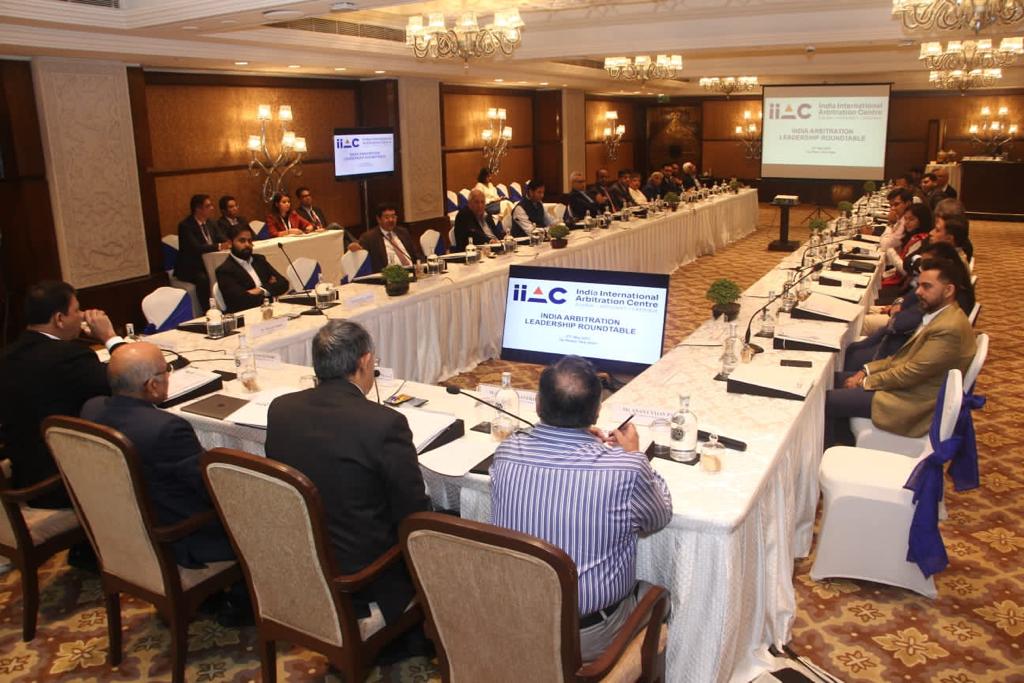 Mr Dinesh Pardasani suggested mediation for resolution of disputes, that seamless operation in mediation can become part of IIAC. He also proposed two Users Council, i.e., one for Domestic and other for International Arbitration.
Mr Vikas Mahendra a separate portal for IIAC to maintain electronic filing and other documents related to arbitration proceedings. To keep up with the technological advancements at IIAC, Mr. Mahendra recommended training and up-skilling for arbitrators.
About IIAC
Indian International Arbitration Centre ('IIAC') is India's first statutory International Arbitration Centre, which is also regarded as the Institute of National importance. The authorities are making numerous efforts to make IIAC an international arbitration hub leading high-value domestic arbitrations on par and even beyond existing institutions of international repute.