Lakshmikumaran & Sridharan
Lakshmikumaran & Sridharan is a full-service law firm based in India. Founded by V. Lakshmikumaran and V. Sridharan in 1985, the firm has 14 offices and has over 400 professionals specializing in areas such as corporate & commercial laws, dispute resolution, taxation and intellectual property.
The Firm handles Tax matters, General Corporate matters and IPR Related matters.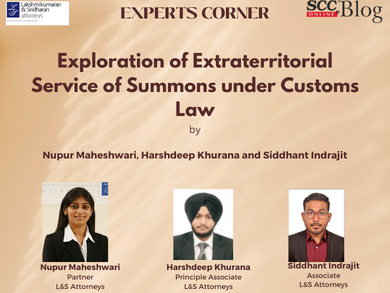 by Nupur Maheshwari†, Harshdeep Khurana†† and Siddhant Indrajit†††
Continue reading