For the days you doubt yourself as a woman, another woman may become a torch bearer for you. On International Women's Day 2023, we bring some motivation through women who have made a mark in their fields for the upcoming generations.
Gone are the days when men used to rule the world and women confined themselves within the four walls of their homes. Modern women are all-rounders acing almost every profession. It is not that work life has become a cake walk for women, but they have learnt to overcome the struggles and deliver the best in every field.
This International Women's Day 2023, SCC Online Blog brings together some amazing quotes from women who gave an inspiring message for empowering other women in their professions during separate conversations.
"You don't need to compete with anyone else except you. You think you are not as good as them, and that is why you are competing. It's not about the journey, but the decision of who do you want to be?"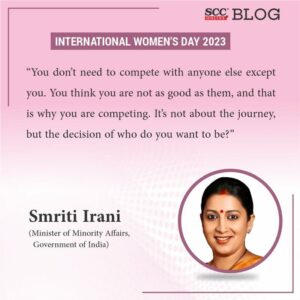 Watch the complete conversation with Smriti Irani here.
"We are seeing great strides in gender diversity in international arbitration – with a significant increase in the number of women appointed as arbitrators, taking leadership roles, and shaping the field. But there is so much more to be done. I want every woman interested in international arbitration to know they have a seat at the table."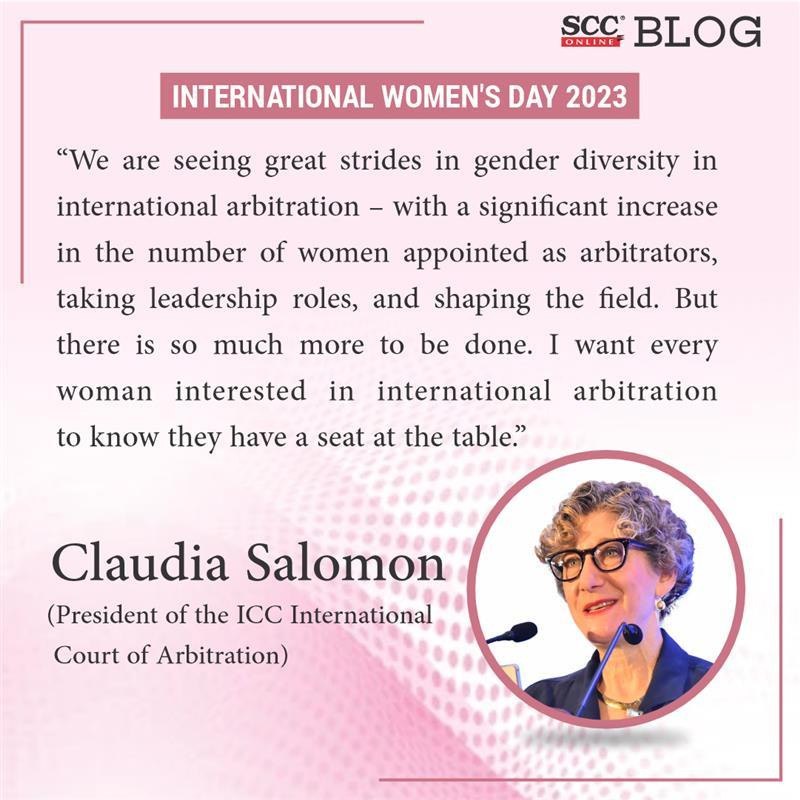 Read full conversation with Claudia Salomon here.
"In India, the way a woman's life is structured, you need family support all the time. Some apprehensions will always be there while switching careers, but learning from specific courses can give you an edge over the others in the field of law in terms of preparing for and while presenting the case."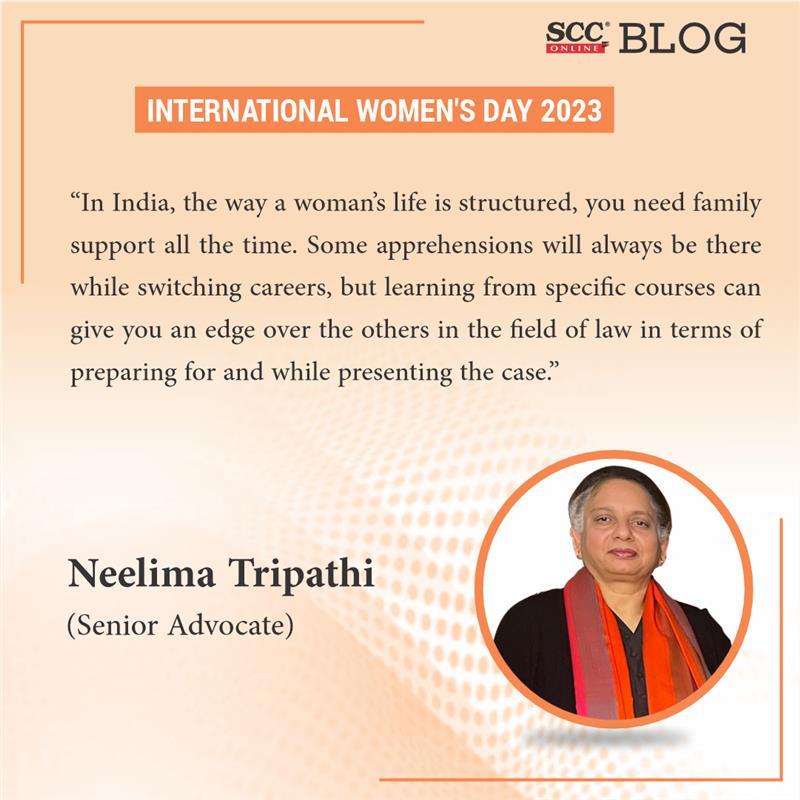 Watch Complete Interview  HERE
"There is a problem with the language used against women, it is violent, full of abuses, and misogynistic. It is the same language that percolates down to different branches of the law enforcement apparatus including the police and even perhaps the judiciary. This needs to change and we can do that only if we ourselves use respectful language, within our homes, on the streets, in the workplace, wherever women have expectations of being treated fairly and equally."
Read full conversation with Rebecca John  here.
"Women are successfully making forays into all spheres of life. We are breaching, breaking and smashing the metaphorical glass ceiling. But for some reason, that is not adequately depicted in our judiciary. It is a good time for a young woman at the Bar, since this is a leap forward because we are being exposed to gender positive role models with Justice Nagarathna set to be India's first woman Chief Justice and the recent appointment of three women Judges to the Supreme Court."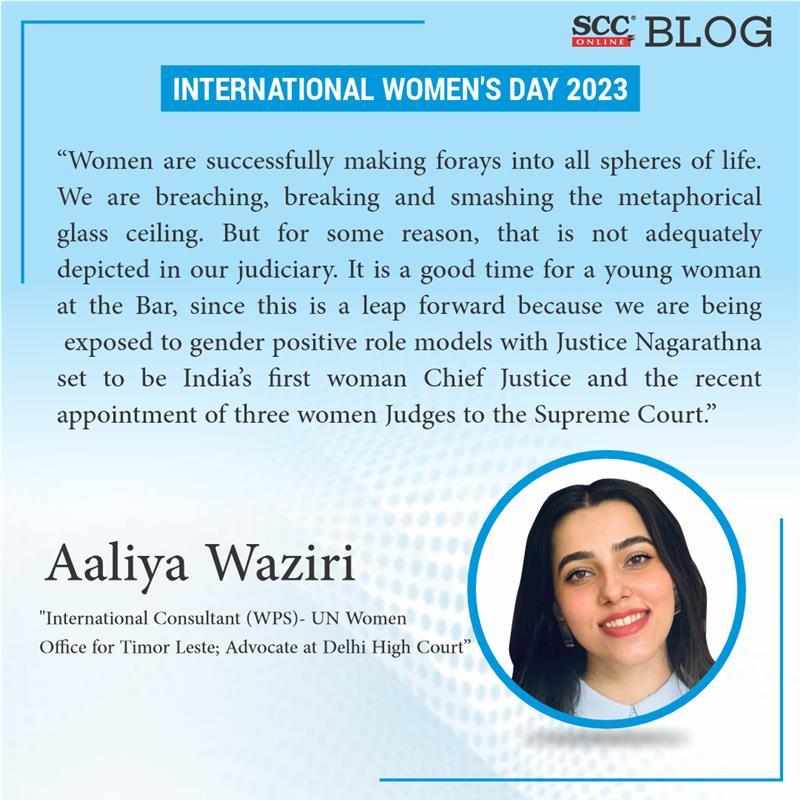 Read the complete conversation with Aaliya Waziri  here.
"At some point in time in our lives, we have all complained about work-life balance. If you are a lawyer, there will be days, weeks or months, when it seems impossible to achieve. There can never be a 24/7 balance. It is a life we have chosen for ourselves, and choices do not come without consequence. If it does not work for you, you have the right to choose differently. You will never have the 'perfect workplace'."
Read complete conversation with Pritha Jha  here.
"Learning is the process of developing capacity and steering our career towards a shared vision for achieving desired results. However, in life's journey, the yardstick of true achievement is what we become by absorbing and implementing the knowledge gained based on the continuous yearning to learn through self-improvement. We should accept change as part of the evolution process, and understand that life is about strengthening existing bonds, forging new alliances while brainstorming innovative solutions with perceptive ingenuity, and ensuring that all our human relations are laced with mutual trust and reciprocity."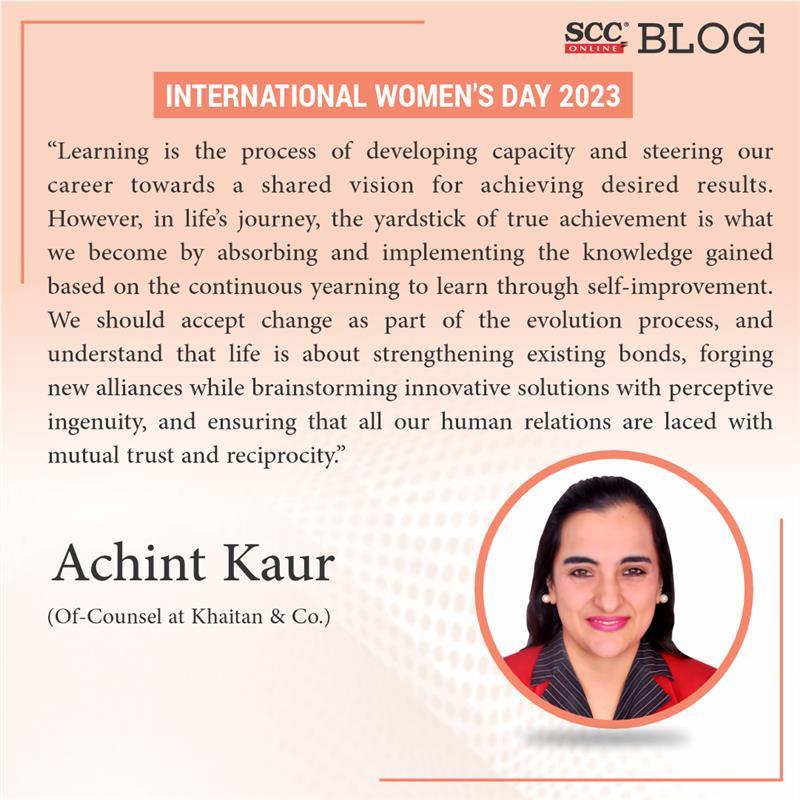 Read the full conversation with Achint Kaur  here
"If we are to rid our country of crimes against women, we have to start with our children by raising them to understand concepts such as gender equality and parity. Once the roots of patriarchy are removed from the minds of our children, crimes against women will become a thing of the past."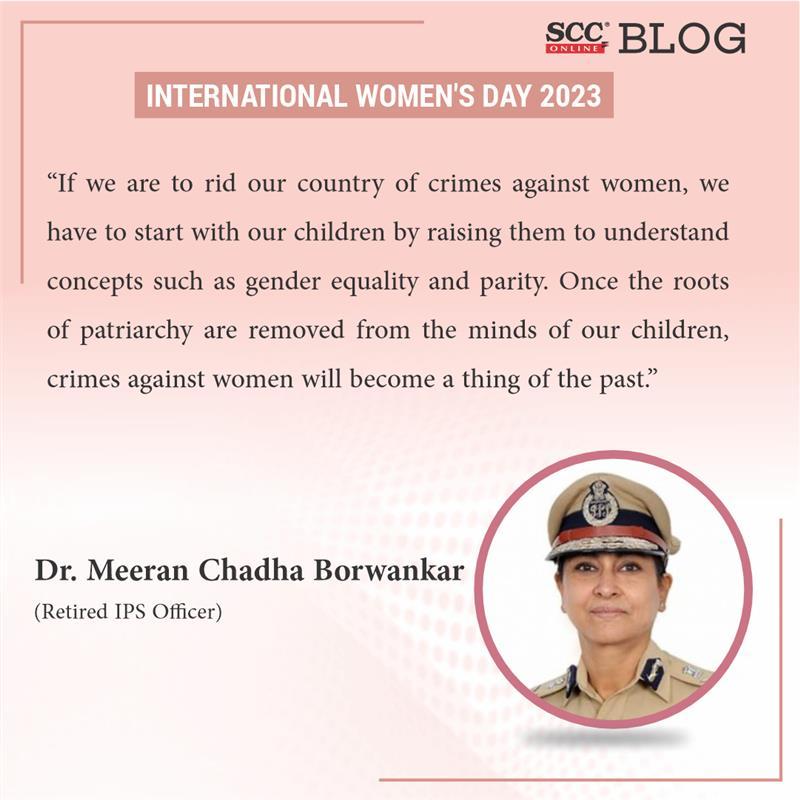 Read complete conversation with Dr. Meeran Chadha Borwankar  here.