SCC Online Weekly Rewind | Episode 32 with Devika Sharma

---
SCC Online Weekly Rewind ft. Episode 32 Devika Sharma, Senior Editorial Assistant is out now. The written episode along with the video episode can be watched and read below.
---
---
SUPREME COURT
---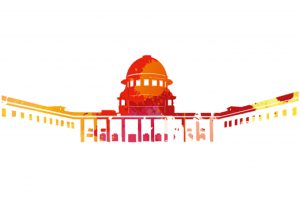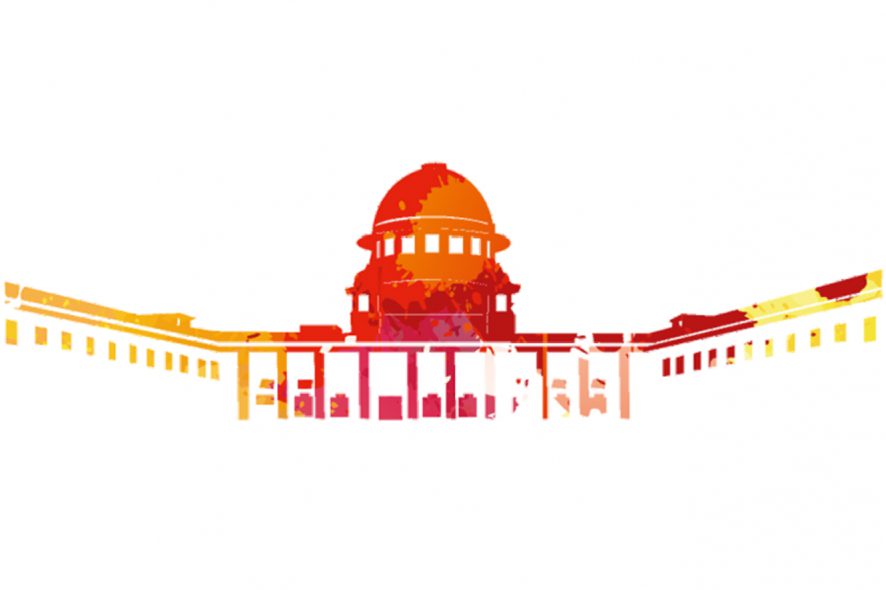 Objections can't be raised in instalments; Res judicata applicable on execution proceedings

https://bit.ly/3lVF5zz
Dismissing a half a century old litigation (started in 1971), having five rounds of litigation at the stage of execution of a simple money decree, the Supreme Court finally put an end to what appeared to be a never-ending litigation by holding that res judicata is applicable on execution proceedings and the judgment debtor cannot be allowed to raise objections in instalments.
In the case where the appellants had exhausted almost all provisions available to a judgment debtor to stall execution, the Court said that the case was
"fit to be included in the syllabus of a law school as a study material for students to get equipped with the various provisions of the Code relating to execution."
Section 138 NI Act| Once settlement has been entered into, the complainant cannot pursue the original complaint

https://bit.ly/3vkLaZ5
In a bid to curb the worrying trend of parallel proceedings for complaints under Section 138 of the NI Act, Supreme Court has held that a complainant cannot pursue two parallel prosecutions for the same underlying transaction. In the case at hand, a set of cheques were dishonoured, leading to filing of the first complaint under Section 138 of the NI Act. The parties thereafter entered into a deed of compromise to settle the matter. While the first complaint was pending, the cheques issued pursuant to the compromise deed were dishonoured leading to the second complaint under Section 138 of the NI Act. The Court, hence, explained that allowing the complainant to pursue parallel proceedings would make the settlement and issuance of fresh cheques or any other partial payment made towards the original liability meaningless.
On the question as to whether the National Green Tribunal has the power to exercise Suo Motu jurisdiction in discharge of its functions under the NGT Act, 2010, the Supreme Court has held that NGT can initiate action when required, to protect the substantive right of a clean environment and the procedural law should not be obstructive in its application.
The issue arose after NGT took suo motu cognizance of the article titled "Garbage Gangs of Deonar: The Kingpins and Their Multi-Crore Trade" in the online news portal, The Quint and ordered MCGM to pay compensation of Rs 5 crores.
NGT's powers must be understood to be of the widest amplitude within it's sphere of action, the Court said that,
"NGT, with the distinct role envisaged for it, can hardly afford to remain a mute spectator when no-one knocks its door."
---
High Courts
---
Delhi High Court
Rakesh Asthana's appointment as Commissioner of Delhi Police challenged | Read Why Del HC upheld Centre's decision

https://bit.ly/3BLnuzA
While dismissing the challenge to Rakesh Asthana's appointment as Commissioner of Delhi Police and upholding the Centre's decision on the same, Delhi High Court, expressed that,
It ought to be kept in mind that Delhi, being the Capital of India, has a unique, special and specific requirement. It has witnessed several untoward incidences and extremely challenging law and order situations/riots/crimes, which have an international implication, which in the wisdom of the Central Government necessitated appointment of an experienced officer possessing diverse and multifarious experience of heading a large Para-Military Security Force apart from other factors.
Husband is bound to compensate wife who, after spending on children, may hardly be left with anything to maintain herself

https://bit.ly/3niSfWP
Expressing that husband must also carry the financial burden of making certain that his children are capable of attaining a position in a society wherein they can sufficiently maintain themselves, Delhi High Court stated that, In households wherein the women are working and are earning sufficiently to maintain themselves, it does not automatically mean that the husband is absolved of his responsibility to provide sustenance for his children.
"…if the husband has sufficient means, he is obligated to maintain his wife and children, and not shirk away from his moral and familial responsibilities." 
To elaborate more, High Court added that, At the age of 18, it can be safely assumed that the son is either graduating from 12th standard or is in his first year of college. More often than not, it does not place him in a position wherein he can earn to sustain or maintain himself. It further places the entire burden on the mother to bear the expenses of educating the children without any contribution from the father, and this Court cannot countenance such a situation.
---
Kerala High Court
"No matter how old she may be, sometimes a girl just needs her mom." HC holds a married daughter and maternal parents are entitled to claim compensation under MV Act

https://bit.ly/2Xik3RU
In a very interesting matter, Kerala High Court held that a married daughter and parents of the deceased woman are legal representative under the MV Act and hence, are entitled to claim compensation as a dependant of the deceased. The Bench remarked,
"Even if dependency is a relevant criterion to claim compensation for loss of dependency, it does not mean financial dependency is the 'ark of the covenant'. Dependency includes gratuitous service dependency, physical dependency, emotional dependency, psychological dependency, and so on and so forth, which can never be equated in terms of money."
"Protection shall be offered discreetly, by women Police Officers not in uniform"; HC directs Kerala to ensure effective protection of victims of sexual harassment

https://bit.ly/3pai0e9
In another case, Kerala High Court directed the State of Kerala along with the Commissioner of Police to take steps for effective implementation of victim protection scheme particularly with regard to victims of sexual harassment.
While dealing with a case relating to a minor rape victim; in which, there was an allegation that the accused and others were intimidating and threatening her, so as to force her not to file an appeal against them, the Bench expressed that,
"…unfortunately, allegations are far more grievous because, the petitioner, who is stated to be a rape victim, alleges that she is being harassed, not only by the accused, but by certain Police Officers."
Bench expressed the need of giving a close look to the stipulations for protection of women, who had faced the agony of sexual harassment and attack.
---
Jammu and Kashmir and Ladakh HC
Teenager dies due to electrocution; HC grants 3 lakhs compensation holding State strictly liable for negligence in maintaining transmission lines

https://bit.ly/3vlQyes
Jammu and Kashmir High Court applied the principle of strict liability to grant compensation to the petitioners who had lost their son due to negligence of the Power Development Department.
Bench held that apart from being vicariously liable for the negligent acts of its employees, who were maintaining and distributing the electricity through transmission lines essentially dealing with a dangerous activity which, having regard to its nature, was hazardous, the department was liable to compensate the petitioners on the principle of strict liability as it was the duty of the respondents to take all care and caution to prevent any mishap.
---
Telangana High Court
Law on Termination of Pregnancy | If a pregnancy extends gestation period of 24 weeks, can Constitutional Courts direct termination of pregnancy? Telangana HC explains

https://bit.ly/2Z208aS
Expressing that, A woman has the right to make choice to carry pregnancy, at the same time, it's her right not to carry the pregnancy, subject to conditions and restrictions enumerated under the Medical Termination of Pregnancy Act, Telangana High Court permitted termination of pregnancy of a 16-year-old girl though the gestation period crossed 24 weeks.
Instant petition was filed by a 16-year-old girl through her natural guardian seeking direction to terminate her pregnancy medically, as per the provisions of the Medical Termination of Pregnancy Act, 1971 and as amended in 2021.
Court stated that,
Though there is restriction under the statute for terminating pregnancy, if the gestation of foetus is more than 24 weeks, it is settled law that the Constitutional Courts are empowered to direct termination of pregnancy.
---
Tribunals/Commissions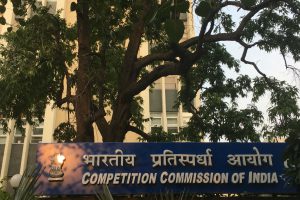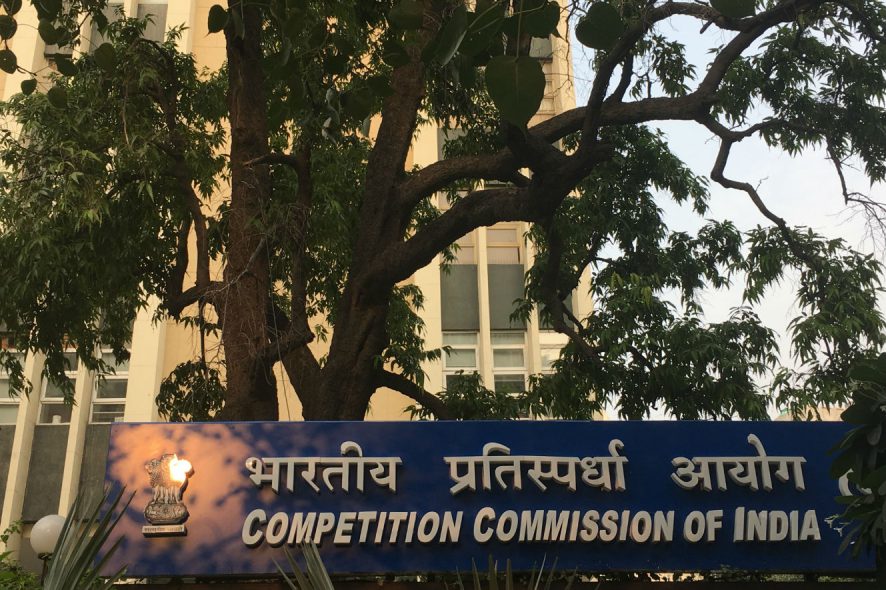 Competition Commission of India Competition Watchdog | Know why CCI imposed penalties on beer companies: Nation-wide Cartel? Read Full Report

https://bit.ly/3jaeexC
Noting a nationwide cartel amongst certain Beer companies, Competition Commission of India imposed penalty on three beer companies on finding regular communications with respect to planning and coordinating of price hikes to propose to State authorities
---
Legislation Updates
---
Follow Devika Sharma here:
Twitter: https://twitter.com/sdevika8?s=20
Linkedin: linkedin.com/in/devika-sharma-0523b3a8