Gujarat High Court: In a criminal application filed Section 482 of the Code of Criminal Procedure, 1973 ('CrPC'), for quashing the First Information Report ('FIR') against the applicants for the offences punishable under Sections 498-A, 323 and 114 of the Penal Code, 1860 ('IPC') and Section 4 of the Dowry Prohibition Act, 1961 ('the Act'), the Single Judge Bench of Sandeep N. Bhatt, J., allowed the application and quashed the FIR filed against the applicants.
In the matter at hand, the case of the complainant was that after her marriage, her in-laws ('applicants') started demanding dowry and harassed her. Due to the illicit relationship of the complainant's husband with another lady, things went more worse, and they started living separately from the present applicants. It was also alleged that the husband of the complainant started beating her, when she opposed his illicit relationship. Therefore, a complaint was filed against the husband, in-laws and the lady with whom her husband had an illicit relationship. The applicants approached the Court with an application to quash the FIR filed against them.
The Court mentioned that the father-in-law (applicant No. 1) of the complainant had expired and therefore, the application was abated qua the applicant No. 1. Therefore, the application was required to be considered only for applicant 2 i.e., the mother-in-law of the complainant. The Court said that the applicant was wrongly dragged in the said FIR. The Court said that when the present application was filed in 2017, the applicant 2 was about 80 years of age and at present, she must be around 86 years. Therefore, the Court said that considering the age of the applicant 2 and the fact that general allegations were levelled in the FIR only to make sure that applicant 2 was roped in the FIR, continuing such proceedings would amount to abuse of process of law and no fruitful purpose would be served in continuing the same. The Court also said that it would cause greater hardships to applicant 2. Further, the Court said that it must be ensured that criminal prosecution is not used as an instrument of harassment or for seeking private vendetta or with ulterior motive to pressurize the accused or to settle the score.
The Court also said that the current scenario in the society is that Section 498A is being rampantly misused by the complainants and in such cases, all the family members are roped in the complaint only with a view to harass the family members.
Therefore, the Court allowed the present application and quashed the FIR filed against the applicant 2.
[Jayantilal Vadilal Shah v. State of Gujarat, 2023 SCC OnLine Guj 1831, Decided on 22-06-2023]
---
Advocates who appeared in this case :
For the Applicants: Advocate Yogini H Upadhyay;
For the Respondents: Advocate Mohini H Dave, Assistant Public Prosecutor Soaham Joshi.
Buy Code of Criminal Procedure, 1973 HERE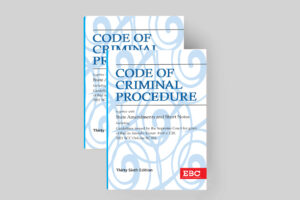 Buy Penal Code, 1860 HERE