The Central Board of Direct Taxes has notified Income-tax (26th Amendment) Rules, 2022 to amend Income-tax Rules, 1962.
The amendment inserts a new  Rule 40G in the Income-tax Rules, 1962, relating to Refund Claim under Section 239-A has been inserted. It provides that a claim for refund under section 239-A shall be made in Form No. 29D and must be accompanied by a copy of an agreement or other arrangement referred to in section 239-A. The claim may be presented by the claimant himself or through a duly authorised agent.
In the principal rules, Form No. 29D relating to Application by a person under section 239-A of the Income-tax Act, 1961 for refund of tax deducted has been inserted.
Must Watch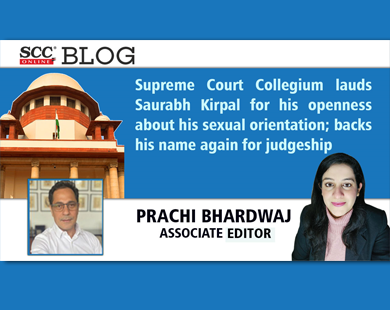 The Supreme Court Collegium stated that every individual is entitled to maintain their own dignity and individuality, based on sexual orientation. Senior Advocate Kirpal's openness about his orientation goes to his credit and rejecting his candidature on this ground would be contrary to the constitutional principles laid down by the Supreme Court.