The Indian e-commerce sector's revenue is expected to jump from USD 39 billion in 2017 to USD 120 billion in 2020, growing at an annual rate of 51%, which is the highest in the world.[1]The emergence of the e-commerce sector as a popular mode for distribution in the digital economy has made it prone to vertical restraints.[2] In the wake of the global trend of an antitrust crackdown on tech giants, including e-commerce marketplaces, the "Competition Commission of India" (CCI) has also started looking into allegations dealing with vertical restraints by major e-commerce companies like, Flipkart, Snapdeal, Jabong, Myntra and Amazon.
However, most of the vertical restraint cases dealt by the CCI so far have been related to price restraints like minimum "Resale Price Maintenance" (RPM) or fixed pricing policies and non-price restraints like exclusive distribution network or other kinds of exclusive agreements. But owing to the growing complexities in the e-commerce markets including the economics of the two-sided markets, it is important to take note of other novel types of vertical restraints like "Across Platforms Parity Agreements" (APPA) or retail "Most Favoured Nation" (MFN) clause, "geo-blocking" or "geo-filtering" and advertising restrictions.[3] Here a pertinent question that arises is whether the CCI is currently equipped to deal with such peculiar issues in such a fluid and fast-growing market like e-commerce in India?
Regulatory Framework for Vertical Restraints in the E-Commerce Sector
The CCI has the power to scrutinise any agreement pertaining to the e-commerce sector that leads to an "Appreciable Adverse Effect on Competition" (AAEC) under Section 3 of the Competition Act, 2002 (Act), which lays down the framework for regulating anti-competitive agreements, including vertical restraints. Section 3(4) of the Act specifically deals with vertical restraints and states that:
"Any agreement amongst enterprises or persons at different stages or levels of the production chain in different markets, in respect of production, supply, distribution, storage, sale or price of, or trade-in goods or provision of services, including—
(a) tie-in arrangement;
(b) exclusive supply agreement;
(c) exclusive distribution agreement;
(d)  refusal to deal;
(e)  resale price maintenance…"
The section clearly mentions that any of the above agreements/arrangements would amount to a contravention of Section 3 of the Act if they cause an AAEC in India.
CCI's Take on the E-Commerce Sector
The crucial questions that the CCI faced while dealing with a few of the cases on vertical restraints in the e-commerce sector have primarily been on the appropriate market definition. Whether online vertical agreements between e-commerce platforms and third-party businesses selling on such platforms qualify as distributors in a vertical distribution chain or as providers of inter-mediation platform services? However, several questions still remain agonisingly unresolved, like, what are the relevant criteria to distinguish between the two? What about platforms that also compete with third party sellers on the platforms?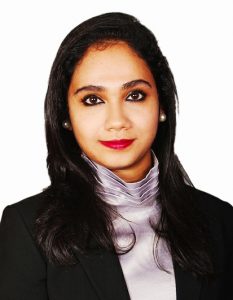 The CCI has held that, although offline and online markets differ in terms of discounts and shopping experience, they are merely different channels of distribution of the same product and are not two different relevant markets. In Ashish Ahuja v. Snapdeal[4], the CCI noted that consumers weigh available options in both online and offline markets before taking any decision and are likely to shift to online or offline market if the price in any one of these markets increases.
In Mohit Manglani v. Flipkart India (P) Ltd.[5] the CCI considered the unique features specific to the e-commerce sector as such platforms provide an opportunity to the consumers to compare prices as well as various characteristics of the products simultaneously. However, the CCI did not consider it necessary to delineate the relevant market as e-commerce due to the parties not being dominant in both the online and offline markets individually.
Despite the reluctance of the CCI to accept e-commerce market as a separate relevant market initially, in certain recent judgments the CCI has laid importance on considering the specific characteristics of the e-commerce sector as compared to the offline markets. Recently, in All India Online Vendors Association v. Flipkart India (P) Ltd.[6], the CCI noted that from the end consumers' perspective, the distinction line between online and offline sellers are sometimes blurry, yet it cannot be denied that online marketplaces offer convenience for sellers and buyers. For sellers, they save costs in terms of setting up of a store, sales staff, electricity and other maintenance charges, while the benefits afforded to buyers include the comfort of shopping from their homes thus saving time, commuting charges and at the same time they can compare multiple goods. Moreover, the CCI noted that the increasing number of buyers who visit online platforms lead to network effects in the online market, an important phenomenon missing in online retail stores or offline markets.
In light of the above, it may be said that there has been a shift in the CCI's approach in considering e-commerce as a stand-alone market as the CCI has appreciated that e-commerce markets are unique and have different implications, unlike other regular markets.
Vertical Restraints in the E-Commerce Sector in India
As mentioned above, e-commerce sector is very prone to competition issues arising out of vertical restraints. Some of the most popular and conventional vertical restraints that the CCI has handled in this sector consist of RPM, selective distribution network and the exclusive distribution networks.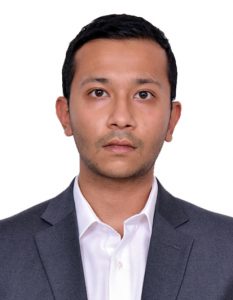 Minimum RPM
In Jasper Infotech (P) Ltd. (Jasper) v. Kaff Appliances (India) (P) Ltd. (Kaff)[7], Jasper, which owns and operates Snapdeal, alleged that Kaff, a manufacturer of chimneys and hobs sold on Snapdeal, was attempting to impose a "Minimum Operating Price" (MOP) on Snapdeal to make sales not below a minimum price and threatened to ban online sales if such prices were not maintained. This was the CCI's first substantial order [under Section 26(6)] where the CCI dealt with allegations of RPM, particularly minimum RPM, on online platforms. However, Kaff was not penalised as the CCI observed that the restrictions imposed on Snapdeal did not cause an AAEC in the market.
Similarly, in Counfreedise v. Timex Group India Ltd.[8], the CCI delved into the alleged anti-competitive conduct in the nature of RPM wherein it was alleged that the opposite party was discriminating against the informant vis-à-vis other e-commerce players like Cloudtail, XL Retail, etc. It was observed that for RPM to be effective in form of discount control, it has to be imposed on all online retailers and not just the informant and any agreement in the nature of RPM must meet the test of causing AAEC in India in order to be termed as anti-competitive.
Based on the above cases, we can infer that the CCI has taken a rule of reason approach in relation to dealing with cases on vertical restraints like minimum RPM, given the effects based approach in the above cases. Nevertheless, in Jasper v. Kaff, it has acknowledged the pernicious effects of minimum RPM and its treatment as a hardcore restriction in many antitrust jurisdictions.
Objective Justifications and Pro-Competitive Benefits
In Jasper v. Kaff, the CCI accepted that, many a time, vertical agreements do protect the interests of the end consumer and are pro-competitive. Although restraints such as minimum RPM may adversely affect the price competition between retailers/distributors, vertical restraints nevertheless are a commercially viable option and desirable from the perspective of both manufacturers/retailers and consumers when the intra-brand price competition between retailers/distributors provides an incentive to free ride in the short-run and under-provisioning in the long-run.
Free riding is the most common practice which can be resolved by regulation of the online vertical restraints by the CCI. One retailer may free ride on the investment of another, typically possible where a manufacturer invests in the marketing and promotion at one retailer's premises which a competing manufacturer takes advantage of. This is where the need to vertical restraints come in handy and effectively safeguard the investments made by the stakeholders of a product.
Other accepted justifications include protection of one's brand reputation and goodwill, quality control and authenticity certification or protection from counterfeit/spurious products (an issue that is rampant in India's e-commerce ecosystem), etc. Another important issue which can be dealt with by regulating online vertical restraints is in relation to information asymmetries between buyers and sellers, where the end consumers have lesser information about products than their online sellers due to the inability of the consumer to physically inspect a product prior to purchase.
Unchartered Territories
In Jasper v. Kaff, the CCI took cognizance of the international jurisprudence on online vertical restraints imposed by or on e-commerce platforms, including certain novel vertical restraints peculiar to the online market, namely, MFN clauses, APPAs, non-price restrictive clauses, etc. However, the CCI, till date, has not had the opportunity to deal with these issues. With the Indian e-commerce market emerging as a prime global attraction, it is pertinent to look at what these practices entail and see the kinds of issues that the CCI may have to deal in the near future:
APPAs.—A vertical agreement between a seller/manufacturer and an online platform wherein the seller agrees to sell at a retail price that is not higher than that charged on other platforms.
MFN Clauses.—In situations where a particular APPA condition covers the seller's/manufacturer's own online and/or offline platforms, such types of APPAs amount to retail MFN.
Both APPAs and MFNs are parity arrangements. They may also apply to quantity or volumes which can restrict a supplier's ability to allocate inventory across a range of distribution channels in response to competition between platforms.[9] Parity agreements foreclose the market by (i) deterring entry of rival platforms as they make it harder for new entrants to attract suppliers to the new platforms; (ii) preventing an intermediary from selling directly; and (iii) enabling horizontal collusion in the downstream market leading to higher prices on consumers (like a "hub and spoke" cartel).
Geo-Blocking.—This is a practice where sellers operating in a country/region block or limit public access to their online interfaces, like apps or websites, for consumers hailing from other countries wishing to partake in cross-border transactions. The European Commission's Geo-blocking Regulation of 2018 condemns this as discriminatory, based on a consumer's nationality, place of residence or establishment with the European Union. This is a unique vertical restraint which concerns cross-border online sales.
The Way Ahead
In light of the above discussions, it is clear that anti-competitive arrangements in the e-commerce sector are just as innovative as the sector itself. These are by no measure traditional vertical restraints, with their distinct sets of effects and implications for competition regulation.
We believe that Section 3(4) of the Act can squarely cover these anti-competitive practices. However, it may require the aid of e-commerce sector-specific rules and regulations to enable the CCI to deal with the intricacies and peculiarities of the e-commerce sector, such as network effects, cross-border sales, use of algorithms, counterfeiting, etc. However, one aspect that the CCI has got right is its rule of reason approach, as in case of online vertical restraints, it is essential that the regulator balances the anti-competitive effects with the pro-competitive rationale or objective justification of the particular restriction while adjudicating these cases.
---
Dhruv Rajain, Principal Associate, can be contacted at dhruv.rajain@cyrilshroff.com. Nandini Pahari, Associate can be contacted at nandini.pahari@cyrilshroff.com, Satvik Mohanty, Associate can be contacted at satvik.mohanty@cyrilshroff.com and with the Competition Law Practice at Cyril Amarchand Mangaldas
[1]    <https://www.ibef.org/industry/ecommerce.aspx>
[2]    <https://www.oecd.org/document/DAF/COMP/WD(2018)52/en/pdf>p. 2
[3]    <http://www.oecd.org/competition/VerticalRestraintsForOnlineSales2013.pdf>, p. 11
[9]    <https://centrocedec.files.wordpress.com/2015/07/special-project_online-vertical-restraints-2015.pdf>, p. 66