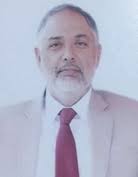 Dharmashastra National Law University, Jabalpur (DNLU) in association with the Confederation of Alumni for National Law Universities Foundation (CAN Foundation), is all set to host an insightful Online Lecture with Mr. Justice G.S. Sandhawalia, Judge, Punjab & Haryana High Court, Mr. Ujjal Bhuyan, Judge, Bombay High Court as Keynote Speakers along with Mr. Vikramjit Banerjee, Additional Solicitor General & Senior Advocate, Supreme Court of India on the 7th of February, 2021, i.e., Sunday at 11:30 A.M. The Panelists shall be deliberating upon the topic of "Parliament & The Judiciary on Constitutional Amendments:  Shifting Paradigms". The discussion assumes colossal significance in view of the recent cases of Supreme Court and High Courts on granting of bail in High Profile cases and reasoning of personal liberty as a Constitutional Guarantee.
Justice G S Sandhawalia was enrolled as an Advocate with the Bar Council of Punjab and Haryana, Chandigarh in August, 1989. Justice G S Sandhawalia has represented the Union Territory, Chandigarh Administration, Panjab University, Chandigarh, the Official Liquidator attached to the Punjab and Haryana High Court, the Punjab Financial Corporation, the Punjab State Cooperative Supply, Marketing Federation (MARKFED), and many more. Apart from this, they have handled a mixed bag of work pertaining to Criminal, Civil, Service, Land Acquisition and Constitutional law on the private side besides being on the panel of the aforesaid institutions. At present being he being the member of the Bar is a part of various important committees of the Punjab and Haryana High Court including the Mediation and Conciliation Committee, Hon'ble Recruitment and Promotion Committee (Superior Judicial Service) Court, RTI Committee and a few others. In their career till date Justice G S Sandhawalia has dealt with many important PILs, service petitions, contempt petitions, a few of the landmark steps out of which were regarding excessive noise pollution in the Union Territory of Chandigarh due to amplified music from marriage palaces and private farm houses, and regarding employment qualifications for appointment in State Public Service Commissions.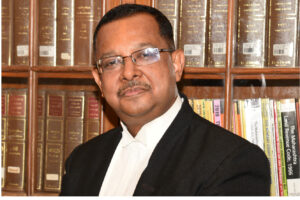 Justice Ujjal Bhuyan presently serving as Judge at Bombay High Court, was born on the 2nd of August, 1964 in Guwahati, and did their schooling in Don Bosco High School, Guwahati. Continuing the legacy of their father, who served as the Advocate General of Assam, and was a Senior Advocate, Justice Ujjal Bhuyan obtained their LLB degree from Government Law College, Guwahati, and an LLM from Guwahati University, Guwahati. They enrolled with the Bar Council of Assam, Nagaland, Meghalaya, Manipur, Tripura, Mizoram and Arunachal Pradesh in 1991. They started their career as a Junior Counsel in 1995, and subsequently were appointed as a Senior Standing Counsel of the Income Tax Department on 03-12-2008. Justice Ujjal Bhuyan was a Standing Counsel for Income Tax Department for a long period of 16 years. They also served as Special Counsel for the Forest Department, Government of Arunachal Pradesh from December 2005 to April 2009. They were designated as a Senior Advocate in 2010 by the Guwahati High Court, and were appointed as the Additional Advocate General of Assam in 2011. They were appointed as an Additional Judge of the Guwahati High Court on October 17, 2011, and was appointed as a Permanent Judge on March 20, 2013. Apart from this, Justice Ujjal Bhuyan was the Executive Chairman of Mizoram State Legal Service Authority, and closely connected with Judicial Academy, Assam and NLU, Guwahati. Serving from 2013 to 2019 as a Judge in the Guwahati High Court, they were transferred to Bombay High Court by a resolution of the Supreme Court of India, passed on August 28, 2019.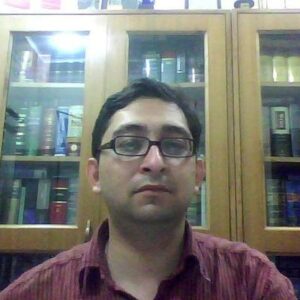 Mr. Vikramjit Banerjee is a Senior Advocate in the Supreme Court of India, New Delhi, and an incumbent Additional Solicitor General of the Government of India. They graduated from National Law School of India University, Bengaluru in 1997, and completed their LLM from the University of Leicester in 2000. They were also a faculty in West Bengal National University of Judicial Science. Vikramjit Banerjee had co-edited a book in 2008 titled The Truth About Teesta Setalvad. Vikramjit Banerjee was appointed as the Advocate General of Nagaland in 2015, and was designated as a Senior Advocate by the Guwahati High Court in 2016. Vikramjit Banerjee was appointed as an Additional Solicitor General in 2018, and was the youngest in the batch of three new ASGs who were appointed. They are also the first NLSIU graduate to hold this Constitutional Law Office.
The Panel will undertake a thorough discussion on the following themes: – 
Discussing the emergence of the Powers to amend the Constitution, and Constituent Assembly Debates.
Analysis of the Powers to amend the Constitutions in Foreign Countries and comparing them with the position in India.
Examination of the Major Constitutional Amendments.
Critical Analysis of Powers and Limitations of the Parliament to Amend the Constitution.
Discussing the Basic Structure Doctrine in India and other countries.
Discussing important Judgments of the Supreme Court about Constitutional Amendments.
Discussing Judicial Independence in Appointments, the 99th Constitutional Amendment, and the Basic Structure.
The Session shall be moderated by Mr. Abhay Anturkar, Advocate, Supreme Court of India & Mr. Chritarth Palli, Advocate, Supreme Court of India.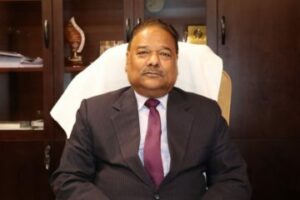 The Welcome address shall be delivered by Prof. (Dr.) Balraj Chauhan, Vice-Chancellor, DNLU, Jabalpur. Before joining Dharmashastra National Law University, Prof. Balraj has served as Director, Amity Law School, Lucknow, Vice-Chancellor of Dr. Ram Manohar Lohiya National Law University, Lucknow, and National Law Institute University, Bhopal.  They have also been a member of U.P. State Law Commission, Member of UP State Legal Services Authority and Executive Member, Shastri Indo-Canadian Institute New Delhi. Prof. Balraj's special interest is in the field of Criminal Law, Criminology and Clinical Legal Education.
CAN Foundation is endeavoured to create awareness in society and provide assistance to the financially handicapped students of the country by furnishing scholarly stipends to them. In its pursuit, it is continuously encouraged & supported by its Media Partner, Bar & Bench, which has raised the level of legal discourse in the country and its Knowledge Partner, SCC-EBC Group, a highly trusted and informative platform for legal awareness and discussion.
The Interactive Session is certainly going to be an enriching learning experience for all the attendees from across the country, given the learned and the erudite Panel. For attending the Session, you can register by visiting the official website of CAN Foundation-www.canfoundation.in.