"Let's make sure women and girls can shape the policies, services and infrastructure that impact all our lives. And let's support women and girls who are breaking down barriers to create a better world for everyone."

— UN Secretary-General, António Guterres
"History, despite its wrenching pain, cannot be unlived, but if faced with courage, need not be lived again."
-Maya Angelou
Over the years Indian Law together with legal conscience and jurisprudence has developed in a way to accommodate women's rights, following is the list of important laws and statutes that every person interested in furthering the cause of protecting women and their development should be enlightened about:
Women-Specific Legislations:
Women-Related Legislations:
This day is not just about celebrating the warriors fighting every day, in fact, it is a day to recognise the powers entailing for our protection around us and to be aware of the same with the motive of strengthening the slightly weakened bones.
Eminent women in the legal industry have been successful in breaking the glass ceilings and pushing forward through the path 'not-so-easy' by being an inspiration for several.
"Women are the largest untapped reservoir of talent in the world"
-Hilary Clinton
Women in the legal fraternity have in their own remarkable ways been able to meaningfully contribute to the society on various issues such as the most recent one being Section 377 IPC; Navtej Singh Johar v. Union of India, (2018) 10 SCC 1 then Bhopal Gas Tragedy, Section 66-A IT Act, 2000, Women Entry-Sabarimala, etc. As a part of this esteemed field, Women have in their own ways tried to make a difference, to put in a nutshell, the words of Nelson Mandela suits the best, i.e.,
"As long as outmoded ways of thinking prevent women from making a meaningful contribution to society, progress will be slow. As long as the nation refuses to acknowledge the equal role of more than half of itself, it is doomed to failure."
---
Justice R. Banumathi | In a span of 70 years, she is the 6th Woman Judge [Breaking the stereotypes]

---
Nirbhaya Verdict: She was the only woman Judge on the bench which decided against the question of review of the decision in the most barbaric gangrape and murder case of the 21st century. Mukesh v. State (NCT of Delhi), (2018) 8 SCC 149.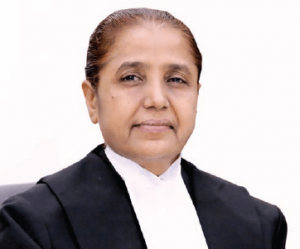 ---
Justice Indu Malhotra

| Only female lawyer to be appointed directly to the Supreme Court of India

---
Being part of the recent landmark judgments i.e. Sabarimala and Section 377 IPC she stated that
"History owes an apology to the members of the LGBTQIA community."
With a dissenting opinion in the Sabarimala decision, Justice Indu Malhotra stated that,
"What is essential practice in a religion is for the religion to decide, it is a matter of personal faith. India is a land of diverse faiths. Constitutional morality in a pluralistic society gives freedom to practice even irrational customs. Religious practices cannot be solely tested on the bedrock of equality."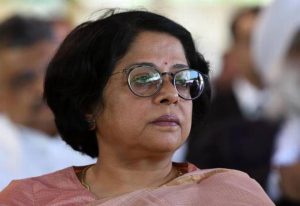 ---
Justice Indira Banerjee | 8th Woman Judge of the Supreme Court of India

---
Indira Banerjee, J., with her strong personality and her entry as the 8th woman judge in the Supreme Court of India surely marked a page in the history of "fearsome warriors".
An all women's Judge Bench comprising of R. Banumathi and Indira Banerjee, JJ., had set aside a Delhi High Court Judgment by stating that :
"Even in cases where there is some material to show that the victim was habituated to sexual intercourse, no inference like the victim being a woman of 'loose character' is permissible to be drawn from that circumstance alone."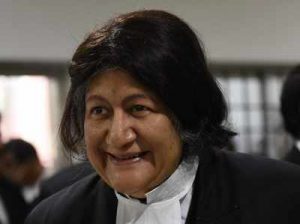 ---
Senior Advocate Indira Jaising

| Story of "Fearless"

---
She has fought some of the most high-profile legal cases of the last half-century, such as the case for compensation for the 1984 Bhopal gas tragedy.
Senior Advocate Indira Jaising is not just limited to Bhopal Gas tragedy as she has innumerable feathers attached to her cap which gives "courage" a whole new definition.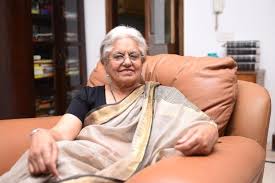 ---
Menaka Guruswamy | Unbeatable stride

---
Phenomenal Arguments in the case which was beyond "Gender, Race, Caste and Sex"
"These young people need to be unafraid to love and be loved, and they should be protected by this Court."
"How strongly must you love knowing you are unconvicted felons under Section 377 IPC?"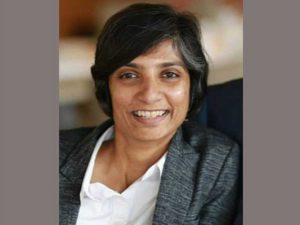 ---
Karuna Nandy

| Altruism is her source of happiness 

---
Fought for survivors of Bhopal Gas tragedy
One of her significant achievements also involved the famous —Shreya Singhal v. Union of India, (2015) 5 SCC 1; Section 66 A of IT Act, 2000 was declared unconstitutional. She also played a significant role in drafting the Womanifesto and framing of the anti-rape bill after the Nirbhaya Delhi gang rape.
According to the Huffington Post,  Karuna Nandy's decision on coming back to India, she said,
"I felt that here is where I could make the biggest contribution—not just in human rights work, but also as a general lawyer. I felt this is where the need was. I have a visceral understanding of these various layers [here], in terms of language, in terms of nuance, and information…It is also a court of ideas, as much as it is a court of facts. It has been quite a leader when it comes to economic and social rights."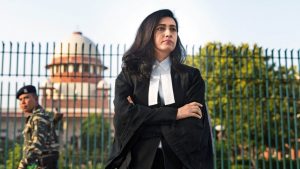 The only stereotype that needs to be broken on this Women's Day is that we as women are way beyond the word "feminism". As feminism for us is not us above any other gender, it is "us" walking that path with "everyone" and for them.
---
† Legal Editor, EBC Publishing Pvt. Ltd.