The Patna High Court hosted the Synchronous Inauguration of Multi-level eSewa Kendras, which are now established at Patna High Court, Patna Civil Court and Panchayat Raj, Lakhnaur (Masaurhi Subdivision, Patna District), through virtual medium. All the dignitaries – Dr. Justice D.Y. Chandrachud (Judge, Supreme Court of India), Mr. Justice Sanjay Karol (Chief Justice, Patna High Court), Mr. Justice Shivaji Pandey (Judge, Patna High Court) and Mr. Justice Ashwani Kumar Singh (Judge, Patna High Court) – were welcomed by Shri Nawneet Pandey, Registrar General, Patna High Court. He identified the eSewa Kendras as first-stop centres for all Court-related technological means.
He was followed by Mr. Justice Ashwani Kumar Singh, Judge, Patna High Court, who highlighted that eSewa Kendras have become important in today's technologically driven world. He maintained that eSewa Kendras would go a long way in ensuring access to justice to even the remote areas of the state.
The virtual meeting was then addressed by Mr. Justice Shivaji Pandey, Judge, Patna High Court, who emphasised upon the various benefits of eSewa Kendras, like online filing of applications, virtual hearings, and so on. He also mentioned that eSewa Kendras would immensely help poor litigators, as they can now participate in the Court proceedings easily right from their homes, without travelling much and incurring unnecessary expenses. While signing off, he also hailed the leadership of Mr. Justice Sanjay Karol, Chief Justice, Patna High Court.
Address by Mr. Justice Sanjay Karol, Chief Justice, Patna High Court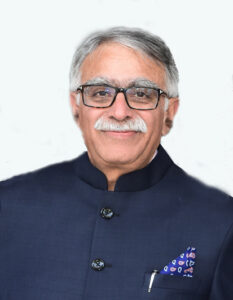 Justice Karol commenced his speech by greeting his fellow speakers as well as members of the bench and the bar, judicial officers and paralegal volunteers, and thereafter, acknowledged the efforts put in by all of them in bringing the idea of eSewa Kendras to fruition. Before commencing the address, he urged us to commemorate the lives lost due to the pandemic and to honour those who have been working on the frontlines against COVID-19 during the past year.
He noted that we have come a long way since the lockdown was formally announced a year back, and hence, it is important that we keep analysing our mistakes and proceed ahead with a renewed commitment to our ideals. He further remarked that, as judges, their primary intention is to keep the wheels of justice moving in order to realise the constitutional goals of equality and justice.
He commented, "It is often said that the community of judges and lawyers have been resistant to change. However, in the past year, we have come a long way from petitions being typed out on manual typewriters to e-hearings and e-filings. This shows a great tectonic shift in the human mindset."
Further, he acknowledged the role of Justice Chandrachud in such a transformation by giving him the due credit in enabling the Judiciary to transcend to a technology-driven justice-delivery system. He also noted that the advancement in technology has always been faster than the evolution of the human mind, but what is important is our will in graduating alongside technology. With the same mindset, he noted, the Patna High Court has been able to dispense justice using technology at its fullest in the preceding year.
Thereafter, he remarked, "The Judiciary must continue to evolve and the past year has shown that we are capable of doing so, and now is the time to build on this momentum to realise the ideals enshrined in the Constitution of India."
To conclude, he made reference to our adversity during the pandemic and observed that even though the light is visible at the end of this tunnel, we must not lower our guard to the dangers that still lurk among us.
Address by Dr. Justice D.Y. Chandrachud, Judge, Supreme Court of India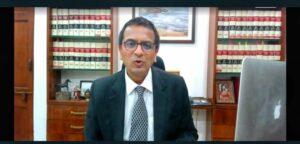 Justice Chandrachud began his speech by greeting his fellow speakers and thanked Justice Karol for inviting to this event. According to him, this is a symbolic inauguration after the pandemic has broken out in India. After perplexing situations due to the pandemic, we have realised that we share a common bond of humanity. Even his grandchild was affected by COVID-19 that petrified him. He believed that "the pandemic has united all of us together in conditions of deep hardship, which has affected every Indian family."
He noted that technology is for the benefit in terms of every aspect of life. The pinnacle efforts of the Patna HC are for the benefit of all as technology is the new future. English as a medium has emerged as a comfortable language but eSewa will bridge the communication gap between the citizens and justice. By multi-level eSewa Kendras,  citizens can be reached by the court system. The citizen-centric system creates confidence in the judicial system without being affected by the middleman.
Multi-level eSewa Kendras established in the state of Bihar will ensure access into a village wise system in Bihar. The smallest of places will get the benefit of eSewa. For eSewa Kendra, Rs. 12.5 crores are allocated for all the High Courts in India, where 22 High Courts and 249 District courts have already established an eSewa Kendra. He noted that finding case status, cause list details, e-filing of petitions, assisting in the purchase of e-stamps, transfer of funds can be facilitated by eSewa, assisting for virtual court, certified copies, etc will be easy by eSewa. It will make arduous work easy.
According to him, there is a need to spread awareness for eSewa. Electronic case management for lawyers, virtual courts, help tutorials, etc will help the lawyers in various ways. He noted that about 93% of advocates are confident to train other advocates. Various brochures and powerpoint presentations for eSewa are developed in every language for easy understanding. He further remarked that at some point in time, e-filing has to overpower the paper filing. Paperless courts is the main idea behind eSewa and advocates have to work towards the success of eSewa kendras.
He shared an interesting fact about the Bihar Judiciary that 1004 session cases are pending for 30 years, 19th february 1971 being the oldest in the Motihari district in which appearance is pending. Also, the oldest civil case is in Darbhanga 1952. He contended that "we exist because of the system." There is a need to monitor why these cases are pending for so long. We can use this data in assessment of the state Judiciary. The amount of time and paperwork in reporting to HC will be saved by eSewa.
To conclude, he referred to the crucial day of remembrance as Shaheed Diwas, to remind us that we are unified in all the challenges and find answers to it. He remarked that over 70 years of enacting the Constitution, we should be making an effort to bring a change in the Indian Judiciary for the benefit of all. He extolled the efforts of CJI Patna for the success of this event.