Hidayatullah National Law University, Raipur in collaboration with CAN Foundation is all set to organize an enlightening Online Session by Justice Gautam S. Patel, Judge, Bombay High Court along with Justice Prathiba M. Singh, Judge, Delhi High Court on 27th September i.e. Sunday at 11:30 A.M. The Panellists deliberated upon the topic of "Internet Infringement Impacts: Transborder Reputation and Jurisdiction Under IPR".
Having practiced as an Advocate in Mumbai from 1987.  Justice Gautam S. Patel has worked on many commercial, corporate and civil litigations and also appearing in a large number of environmental public interest litigations. He served as the Secretary of the Bombay Bar Association for two three-year terms from 1999 to 2005 and served on the Association's Standing Committee till his appointment as a High Court Judge. Justice Prathiba M. Singh has been serving as a permanent Judge in Delhi High Court since 2017.   Before her appointment as a Judge, she was a leading Intellectual Property lawyer in India. She has the distinction of handling landmark matters in all areas of IPR laws including patents, trademarks, designs, copyright, plant varieties, internet laws, etc.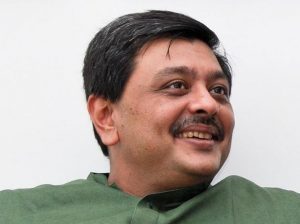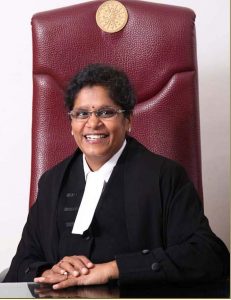 The Session shall be thoroughly discussing the following: – 
Depiction of the manner in which Laws relating to Trademark Act, 1999 and Copyright Act, 1957 vary across the World.
Popular disputes concerning these Laws in various Jurisdictions of the World.
Analysis of Indian Jurisprudence in regards to how globalised presence of well reputed brands and trademarks, etc. and their IP Rights are to be handled.
A discussion veering round diverse and contrasting perspectives of "protectionism & over protectionism" so reflected in various international judgements towards their brands and views Indian Courts have taken.
An understanding of how and what further steps can be evolved on the prevailing jurisprudence in view of the increased Interactions between India and other International Organizations.
The Session shall be moderated by Mr. Chander Lall, Sr. Adv., Delhi High Court & Supreme Court of India, and Mr. Parthsarthy R., Principal Partner, Lakshmikumaran & Sridharan Attorneys. Mr. Parthsarthy heads the IPR and Tax Division at L&S Attorneys.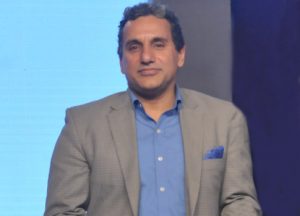 The Welcome address shall be delivered by Prof. (Dr.) V.C. Vivekanandan, Vice-Chancellor, HNLU, Raipur. With three decades of teaching and research experience and served NLSIU and NALSAR between 1990 to 2017. He also was the Dean at RGSOIPL at IIT Kharagpur between 2009-2010 and was the founding Dean of the School of Law at Bennett University at Greater Noida during 2017-2019. He holds a Bachelor's Degree, Master's Degree, and a Ph.D. Degree in law apart from a Master's and M.Phil. Degree in Public Administration. Prof. Vivekanandan was appointed as the MHRD Chair Professor in 2008 -2009 and again from 2010 to 2017, representing the Government of India negotiations in SCCR meets at Geneva as an official delegate from 2013-2015.
Hon'ble Mr. Justice Gautam Patel shall use this opportunity to pay tribute to the Late Prof. (Dr.) Shamnad Basheer and the legacy her carved out in terms of access to Education through IDIA and various other initiatives. Not to forget Professor's contributions to the study and advancement of Intellectual Property Law and creating an environment where IPR has moved from the niche to the mainstream. His initiatives like the SpciyIP Blog are some gems that go out a long way in this regard.
CAN Foundation is endeavoured to create awareness in the society along with providing assistance to the financially handicapped students of the country by furnishing scholarly stipends to them. In its pursuit, it is constantly encouraged & supported by its Media partner, Bar & Bench which has raised the level of legal discourse in the country as also its Knowledge Partner, SCC-EBC group, a highly trusted and informative platform for legal awareness and discussion.
The Online Session is indeed going to be a great learning experience for all the attendees from across the country. For attending the session, you can register by visiting the official website of CAN Foundation HERE .