"The people's good is the highest law."
— Cicero
Recognising the significance of origin, geographical indications (GIs) stand out as a form of intellectual property. India adopted a sui generis system wherein the Geographical Indications of Goods (Registration and Protection) Act, 1999 (hereinafter "the Act") operationalises the structure aided by the Geographical Indications of Goods (Registration and Protection) Rules, 2002 (hereinafter "the Rules"). In recent years, GIs have grabbed the limelight and gained tremendous traction with 344 registrations and counting. More and more goods from each Stateline up for protection of their origin linkage under the Act but as the register swells up in terms of number of registrations, a doubt arises on its functional reality. On one hand, a consumer is spoilt for choice with a range of exquisite banarasi sarees handwoven with intricate designs in fine silk by the artisans of Varanasi while on the other hand the consumer is sold cheaper, synthetic imitations of the banarasi saree in Surat — the textile city of Gujarat.[1] This co-existence of real and imitation in the market brings a unique challenge to the law and a question remains as to what must be done to improve the situation in order to sustain the repute and value of goods that represent the cultural diversity and agricultural exclusivity of India.
In one of the previous articles, I concentrated on basic aspects of GIs and touched upon how they can positively impact developing nations and rural economies. With this article, I attempt to expand the working situation on quality control checks and explore measures that may be put to use for its improvement. However, to achieve clarity one must begin by reading the objective of law and definition of the term GIs.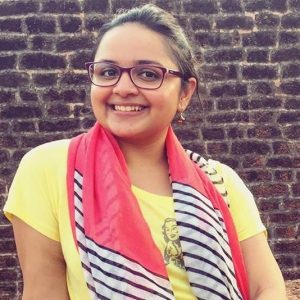 The Law, its Functions and Weaknesses — A Brief Analysis
Definition to the geographical indications is found under Section 2(e) of the Act:
(e) "geographical indication", in relation to goods, means an indication which identifies such goods as agricultural goods, natural goods or manufactured goods as originating, or manufactured in the territory of a country, or a region or a locality in that territory, where a given quality, reputation or other characteristic of such goods is essentially attributable to its geographical origin and in case where such goods are manufactured goods one of the activities of either the production or of processing or preparation of the goods concerned takes place in such territory, region or locality, as the case may be.[2]
Coupling this definition with the objective for the Act, it emerges that the law provides not only for registration but also protection of geographical indications relating to goods, meaning thereby that the law is responsible for the quality it promises.
GIs indicate the rootedness of the product in the local environment which confers upon it a quality, reputation or characteristics in a prominent manner such that the name of the good itself includes a reference to the place of origin.[3] Take for example the banarasi saree which carries Banaras as a prefix to its title. Through many other examples the intrinsic connection of the place of origin to a product is amplified and as one learns the background for each product what emerges is a reflection of historical echoes and collective practices grounded in a specific milieu.[4] But apart from connections of cultural ethos and practices, the one that holds firm ground in terms of law is the good's qualitative link with its origin. Does the current legal set-up provide for quality surveillance and maintenance?
As frontiers of rural and urban markets gradually expand, traditional goods get more visibility but are extremely threatened with dilution of qualities and characteristics exclusive to a good. At this juncture when the register continues to accommodate goods from each corner of the country it is imperative to understand facets that play a role in bringing the current situation to the fore where there is sufficient imitation to subdue the real.
On opening the puzzle piece by piece, it reveals various stakeholders who run the show for a good, from its production up to the end use. At a usual shopping excursion a consumer, often termed a layman in intellectual property right (IPR) lingo, would look out for a good that looks as close to the real as possible because an investment in the real good at a premium price will not suit the budget. This behaviour is recognised among producers who are inclined to make lower quality goods as the consumers have little or no information which makes it easy to pass-off imitated good as real. Professor Cerkia Bramley terms this information asymmetry as natural chaos, which can negatively impact the market, or the purchasing choice of consumers when exploited by certain producers of low quality goods.[5] However, this pattern in a long term is excessively detrimental to the reputation of real goods. Reputation, as suggested by Professor Carl Shapiro operates as a signalling device which transmits information about a certain quality to the consumer's thereby reducing search costs.[6] Although, in a quickly transforming structure of market where information on anything under the sun is available in a single click search costs may not be literally applicable yet the function of reputation remains as it travels from consumer to consumer. The function of GIs is similar as it passes on information about reputation, quality and characteristic about a good which could have a direct impact on consumer welfare by leading them towards genuine goods of a certain quality mark.
An evidently gray area with regard to the law in India has a close connection to the objective mentioned in its preamble, wherein both registration and post-registration protection are at equal footing but lack of post-registration protection poses a challenge needing urgent attention. Post-registration protection entails three aspects to be given proper treatment:
Making producers aware about the need for registration as authorised users.
Making consumer base aware about the authenticity of GI registered goods.
Setting up quality control mechanism for goods.
A study conducted in GI denominated regions reveals that among the selected sample of GI producers, only forty per cent indicated carrying out of quality checks on the goods before placing them in the market.[7] Thus, there is a growing need to have a mechanism in place for end-users to get an authentic and high quality good and for the reputation of the GI registered good to be held strong.
It is to be noted that measures for quality control are not absolutely non-existent in the present Indian law governing GIs; for e.g. Section 11(2)[8] of the Act stipulates for contents to be included while making an application for registration through Form GI-1[9], where the form requires that the applicant group identifies an inspection body responsible for checks as to the quality control. Additionally, Rule 32(1)(6)(g)[10] further states that the application must mention particulars of the inspection structure, if any, to regulate the use of GI in respect of the goods being applied for. However, these provisions work at the stage of making an application, not as a post-registration control. It is worth stating the obvious that though the Act and Rules provide for inspection bodies, the evident lack of a mandate with respect to the bodies and a central framework for quality control mechanism demonstrates the inadequacy of law.
Measures for Empowering GIs — A look at Other Countries
The current recognition of GIs at the international stage can be attributed to the European Union's (EU) efforts as the leading demander for inclusion of GIs during the Uruguay Round for Trade Related Aspects of Intellectual Property Rights (Trips) negotiations. With introduction of Trips, nations were obliged to give a minimum standard of protection to GIs or as more famously known indicators of origin. Here, two dominant models arose for regulating the GI denominated products (i) the Europe guided sui generis system; and (ii) the USA led system based on certification marks. Both models though distinct but include a quality control mechanism.
To regulate and control grants and operation of GIs, the EU has passed a number of regulations in order to bring a uniform framework across the Union. The latest Regulation 1151/2012[11] deals with agricultural products and foodstuff. Also, there is a separate regulatory framework for wines and spirits.[12] To enforce the standards and ensure official control member States are responsible to designate competent authorities. The designated authorities carry out verifications to ensure legal requirements relating to quality of registered goods are complied with. Further, the reports of overall control activities of these authorities are included within the multiannual and annual national control plans submitted by every member State to the EU. Meanwhile, at the time of registration of a protected designation of origin (PDO) or a protected geographical indications (PGI), the applicant group is required to identify one or more certification bodies which will ensure that the product specifications associated with the GI registered goods are met before the goods are placed on the market. The operation of certification bodies is, in turn, scrutinised by the designated competent authorities. The EU has thus set up a systematic framework of checks and balances to ensure the GI mechanism functions smoothly.
USA diverges in its approach towards GIs with no sui generis protection system in place. Its method of protecting GIs is through trade marks, more specifically certification marks provided under the Lanham Act. Reasons as to why this approach has been adopted can be saved for a later story. So, even when there is no distinct legislation for GIs, the USA Government plays an active role to ensure the value of quality associated with certified goods can remain intact. There are separate inspectors for various agricultural types of food and beverages who keep in check post-registration control and quality maintenance.[13]
Conclusion
With the Trips condition of minimum protection to GIs, India put forward an exclusive step by ensuring legal recognition and registration of goods across four categories — agriculture, handicrafts, manufactured and natural. This unique feature of the Indian law is taken note of but a missing structure on quality control speaks poorly of the legislation's strength in providing for post-registration protection of GI registered goods. While there is no doubt that this law attempts to govern geographical indications of goods with noble intentions yet it falls short of achieving the real impact.
There are many lessons to learn from the systematic implementation of GI regulation mechanism in the EU and the USA wherein there is an interplay of Government and competent legal authorities to ensure that quality check is made on goods before their placement in the market. This system of governance ensures what is placed for the end-user makes a mark with regard to authenticity, reputation and quality which in turn provides economic benefits to the producer when a confident consumer returns invests faith and money for a long term and creates automatic goodwill through formal or informal communication channels.
The Indian law in order to stay honest to its establishment needs a take away from the systematic implementation in foreign nations. Proper inspection bodies and officers must be appointed with regulations on quality control at the post-registration stage, which will segregate the real from imitation. Justification for this law can be made only when the GI tag is able to create value for the goods that represent an extensive link with natural and human factors to which they owe their repute, quality and characteristics, thus servicing each stakeholder involved.
---
*Hetvi Trivedi is Research Associate, GNLU-GUJCOST Research Centre of Excellence in IP Laws, Policies & Practices.
[1] Shefalee Vasudev, Ground Report | The Banaras Bind, Livemint,<https://www.livemint.com/Leisure/5h1lnyORjhtn9Pr0Z4wiXL/Ground-Report–The-Banaras-bind.html>.
[2] The Geographical Indications of Goods (Registration and Protection) Act, 1999, <http://www.ipindia.nic.in/writereaddata/Portal/IPOAct/1_49_1_gi-act-1999.pdf>.
[3]  Delphine Marie-Vivien, The Protection of Geographical Indications in India: A New Perspective on the French and European Experience, SAGE Law xviii (2015).
[4]  Id., at xviii.
[5] Cerkia Bramley, A Review of the Socio-Economic Impact of Geographical Indications: Considerations for the Developing World, WIPO Worldwide Symposium on Geographical Indications 1 (2011).
[6] Carl Shapiro, Premiums for High Quality Products as Returns to Reputation, 98 The Quarterly Journal of Economics, 659 (1983) <http://www.jstor.org/stable/1881782>.
[7] Dr Ruppal W. Sharma and Shraddha Kulhari, Marketing of GI Products: Unlocking Their Commercial Potential, Centre for WTO Studies, Indian Institute of Foreign Trade (2015) <http://wtocentre.iift.ac.in/Papers/Marketing%20of%20GI%20Products%20Unlocking%20their%20Commercial%20Potential.pdf>.
[8]  Supra note 2.
[9] The Geographical Indications of Goods (Registration and Protection) Rules, 2002, <http://www.ipindia.nic.in/writereaddata/Portal/IPORule/1_27_1_gi-rules.pdf>.
[10] Ibid.
[11] Regulation 1151/2012 of the European Parliament and of the Council of 21-11-2012 on quality schemes for agricultural products and foodstuff.
[12] Commission Regulation 479/2008 on the common organisation of the market in wine; Regulation 110/2008 of the European Parliament and of the Council on the definition, description, presentation, labelling and the protection of geographical indications of spirits drinks. (Commission or Council).
[13] United States Patent & Trade Mark Office, Geographical Indication Protection in the United States, <https://www.uspto.gov/sites/default/files/web/offices/dcom/olia/globalip/pdf/gi_system.pdf>.