The President of India is pleased to appoint Justice Vineet Saran (Chief Justice of the Orissa High Court) as Judge, Supreme Court of India from the date he assumes office.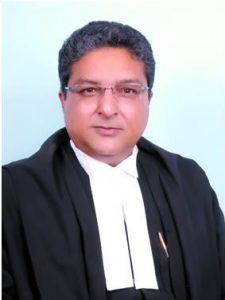 ---
Born on 11-05-1957 in a Zamindar family of Bijnor (U.P.).
Graduated from Allahabad University in the year 1976 and obtained LL.B. Degree in the year 1979/80.
Enrolled as an advocate with the U.P. Bar Council on 28.07.1980.
Practised in the Allahabad High Court from 28-07-1980 to 13-02-2002 on the original, constitution, civil and criminal sides.
Conducted cases for various private and public sector companies and also as special counsel for the Central and State Governments. Served as Additional Advocate General for the State of U.P. in the year 1995.
Elevated as permanent Judge of Allahabad High Court on 14-02-2002. Transferred to Karnataka and took oath as Judge of Karnataka High Court on 16-02-2015. Elevated and sworn in as the Chief Justice of Orissa High Court on 26-02-2016.