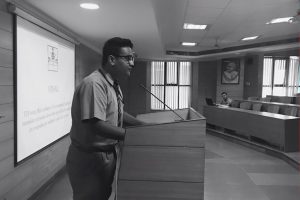 The first edition of the Ram Manohar Lohiya Youth Debate was successfully conducted on 16th October, 2016 at RMLNLU. The debating tournament has been initiated to provide a platform to school debaters of Lucknow to showcase their debating skills and improve upon their method of argumentation.
Eight different teams representing eight different schools of Lucknow participated in the competition. La Martiniere College, Lucknow won the tournament and bagged prize money of Rs. 3000, while the runners-up City Montessori School, Aliganj were awarded Rs. 2400. Semi-finalists, Jaipuria Seth M.R. Jaipuria School and Montford Inter College were also awarded a sum of Rs 1800 each.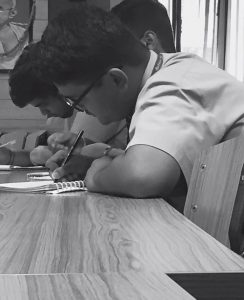 The competition followed the Asian Parliamentary Debate format which was new to participants since most school children are used to conventional one-on-one debating format. However, the participants put up a decent show and at times stunned spectators. The finalists have also been provided slots for participation in the next edition of RMLPD, RML's flagship inter-college debating tournament.